The Making of a Cookbook
The Launch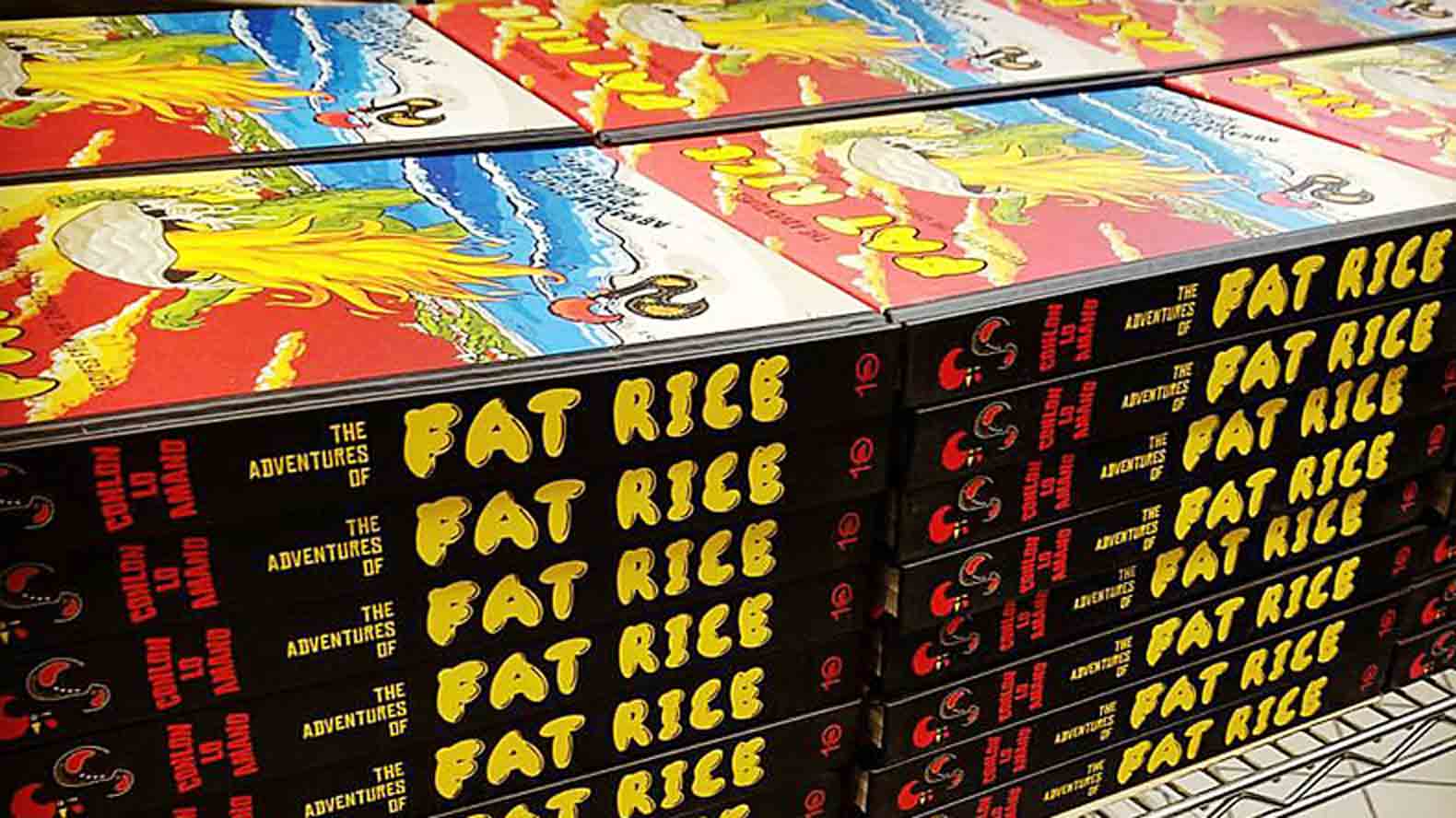 After the pitch, the sale, the offer, the writing, photography, recipe testing and editing, there is still more work to be done. The book is completed, but it's not a success until it sells. That's where marketing and promotions come into play. Timberlake and the team at Ten Speed got to work, essentially pitching the book to the sales team, so that they could pitch it to booksellers who could in turn, sell it to consumers.
"I write a tip sheet that describes the book and what is special about it, and help develop the sales catalog," Timberlake says. "We have an annual presentation where an editor presents the books for the season, so I pitched the book. This presentation wrote itself: Macau is the most important city that you maybe have never heard of. This is cultural and culinary crossroads. If you love Indian food, Chinese food, African food, Iberian food; there is a cuisine that combines these things. It was an easy sell. People were excited about it."
Conlon and Lo hired a publicist, Jill Browning, to augment Ten Speed's public relations efforts, separate from the restaurant's PR team. Browning had previously worked in-house at Simon & Schuster and at Random House on the Clarkson Potter cookbooks before starting her own company four years ago. She had helped launch Mindy Segal's Cookie Love book the year before, and Collins suggested to Conlon and Lo that they bring her on the team.
"Authors are never obligated to hire someone outside to handle publicity," Browning says. "That worked out in this case, since they wanted to supplement what the publisher was doing."
Browning's first job was to make sure the media they targeted got a preview of the book.
"We get galleys, which are advance, uncorrected proofs, five months before the book comes out, and we reach out to long-lead media—the big food magazines, television interviewers—with those," she explains. "It happens pretty far in advance, so you can give outlets ample time. We tailor the approach for the media outlet, so a food magazine gets something different than a men's magazine."
The initial response was very positive. Bon Appetit, Tasting Table and Eater featured the book in their fall book release round-ups. Timberlake and Plikaitis were right: That bright, colorful cover made the book stand out as much as they had hoped. Before the book was even for sale, it was already touted as the biggest cookbook of the year.
Next, it was time to plan the book tour. Authors dream about the fun of doing national book tours, meeting fans and autographing books. The reality is like the difference between throwing a dinner party and opening a restaurant. It's exhausting to travel from place to place, checking to make sure the books arrived on time, being "on" for people. And that's when you get a good crowd; I've gone to several cookbook signings and seen maybe a dozen people there. And then there's the issue of who pays for all those nights in a mid-level hotel and dinners out of the mini-bar.
"Doing publicity for the book, how much is on the chef, and how much is on the publishing house depends on the publishing house, and on the deal brokered by the agent," Browning says. "The author thinks that once the manuscript is turned in, their job is done, but their work is just getting started. Abe and Adrienne have to do at least one or more interviews a day. But it's all going to be worthwhile for them and the book."
In the case of the Fat Rice book tour, Conlon and Lo already had a few events scheduled, with chef friends who had invited them to do dinners at their restaurants.
"They told me what they had planned, and I piggybacked on the existing events to add media interviews and other events," Browning says. "You have to figure out what markets make sense. These days, a 10-city tour isn't financially viable for publisher or a great use of the authors' time. We decided to focus on Seattle, San Francisco, Austin and New York."
Browning looked at the types of venues available in each city, and what kind of events worked well for that market. She knew that Seattle had a cooking school and a bookstore that hosted very popular author events. In San Francisco, they were set to do a dinner/book signing at Bar Tartine, so she added a cooking class at 18 Reasons. In Austin, they were invited to a guest chef dinner at Josephine House, so she added a talk and book signing at a bookstore called BookPeople, plus a cocktail party/book signing at Metier, a kitchenware shop.
"People were setting up cooking classes. We're like, OK, let's be true; let's only show Macanese dishes," Conlon says. "We're not going to show dishes that are recreated at Fat Rice, like the asparagus or the chilli clam. We want to be true and represent Macau the best that we can."
"Nobody knows what Macanese food is, so we could tell people anything," adds Lo. "We want to show them the real Macau."
Getting Conlon and Lo to New York was a priority for Browning, since so many food media are located there. They were in New York on release day, October 25. They did a few demos at the StarChefs International Chefs Congress, cooked a dinner at Food & Wine's Chefs Club, did an event with Tasting Table, and some press meetings. Conlon did a television interview with Fox News. The host mentioned the book as she introduced him, then interviewed him about the future of Brad Pitt and Angelina Jolie's wine company after their divorce, and whether he approved of Shaquille O'Neal's doughnut endorsement. But if it sells more books, Conlon will be happy.
"I just wanted this for everybody involved; I want people to be proud," he says. "We worked so hard. It's a beautiful book. It came together even better than I envisioned it. It took a lot of minds to come together to make it what it is. My ideas aren't always the best, and I need somebody to say that. But we all really pushed and brought it together beyond the sum of its parts. It's bigger than me and Adrienne, bigger than the restaurant. I know I'm a diva; what can I say? I just give out a lot of shit. But I hope it introduces people to Macau, and initiates a food dialogue beyond the best hippest newest best doughnut patty melt of the day." The End