Sponsored Content
Taste of Japan in New York Celebrates Japanese Food and Culture
A reception party hosted by Japan's Ministry of Agriculture, Forestry and Fisheries (MAFF) was held at the Japan Society in New York on February 17. This event took place as the United States Food and Drug Administration (FDA) lifted restrictions on import of Japanese food products associated with radioactive substances based on scientific evidence last September.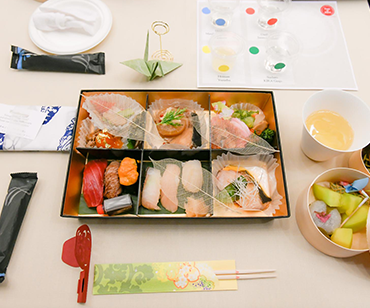 Local food professionals and journalists attended the event, which provided a deeper understanding of the Japanese food culture and products to them, hopefully inspiring chefs to create new dishes, and to strengthen the wonderful relationship between the United States and Japan.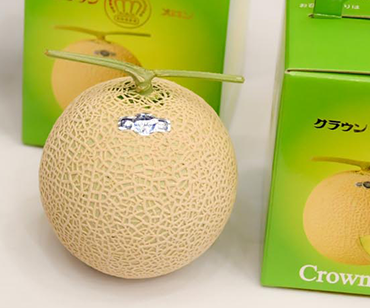 Bentos, each beautifully filled with Japanese products such as Japanese Fukushima Rice, A-5 rank Fukushima Wagyu Beef, Yellowtail Hamachi and more, were served at the event. One of the highlights was the premium Crown Melon from Shizuoka Prefecture, a fruit which was released to the U.S. mainland for the first time on November 8, 2021. It is a very juicy and sweet melon varietal that has not been introduced to the New York market yet. In addition, Chef Shuichi Kotani (Director of the New York Japanese Culinary Academy and a Japanese Cuisine Goodwill Ambassador) gave a lively demonstration of Soba-uchi, soba noodle making, and Ruri Kippenbrock gave a short lecture about the art of Japanese Tenugui hand towels.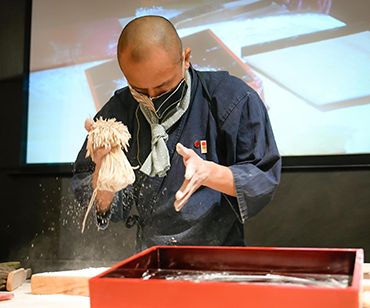 Japanese Cuisine Goodwill Ambassador and Chef Shuichi Kotani is very optimistic about how Japanese ingredients are gaining popularity in the American market. "I'm already seeing American supermarkets carrying Japanese food products, and educating their customers about their health benefits, so I think more and more people will understand and appreciate the quality and value of Japanese ingredients. As a chef, I hope to continue to create delicious and authentic Japanese food to engage the younger generation too."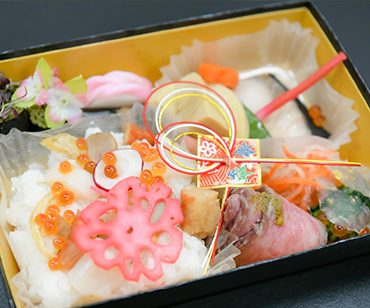 Ms. Yutaka Arai, MAFF's Vice-Minister of International Affairs, commented that she is extremely happy for this opportunity "Last year was the tenth anniversary of the Great East Japan Earthquake, which was supported tremendously by the U.S. Operation "TOMODACHI". With the removal of regulations, all kinds of Japanese food products, including rice from Fukushima Prefecture, which could not be exported to the U.S. before, can now be enjoyed in the U.S. I would like many people in the U.S. to know about the beauty of Japanese products."
The attendees received a souvenir gift as they were leaving, which was a Mini-Kaiseki Bento box.
# # #
For further information about Japanese food ingredients, recipes and more, please visit our website at https://tasteofjapan.maff.go.jp/en/