Supplier News
Oregon Fruit Releases New Dragon Fruit Mango Fruit In Hand
​​Whimsical Flavor Combination Offers the "Flavor Escape" Consumers Crave Right Now
October 29, 2020 – SALEM, Ore. – Oregon Fruit Products today announced a tropical addition to its Fruit In Hand Original line, Dragon Fruit Mango. Featuring a vivid fuchsia color and tangy sweetness, Dragon Fruit Mango offers foodservice operators the ability to add whimsical dimension and flavor into a variety of beverages, desserts, and savory dishes.​
Oregon Fruit In Hand Original Dragon Fruit Mango blends the tropical acidity of mango with the magenta color and mellow sweetness of dragon fruit for a bold and balanced tropical taste experience. Dragon Fruit Mango is lightly textured, giving tasters a real fruit experience and mouth feel that syrups and artificial flavorings cannot replicate.
"Right now our quick-service and fast-casual restaurant partners are focused on giving their customers a mini indulgent vacation," says Becky Westby, senior director of sales at Oregon Fruit Products. "This exotic blend of tropical flavors gives foodservice operators an in-demand ingredient to instantly transport their customers with each beverage and dessert."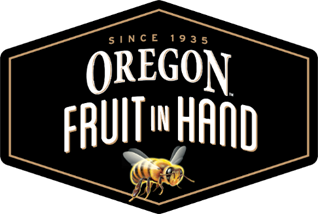 About Oregon Fruit In Hand
Oregon Fruit In Hand is made by hand-selecting fresh fruit picked at the peak of ripeness. It is manufactured to maintain the flavor and color of the fruit and lightly sweetened with cane sugar to enhance the fruits' natural sugars. It contains no artificial flavors or colors, no high fructose corn syrup and has less sugar per serving than fruit syrup or jam. It is certified Kosher, gluten-free and is non-GMO. Fruit In Hand ships frozen, defrosts within hours under refrigeration and stays fresh for up to 14 days.
Oregon Fruit Products LLC
Founded in 1935, Oregon Fruit Products offers a complete line of canned, frozen and shelf-stable premium fruit for consumers, foodservice operators and ingredient sales. The company is located in Salem, Oregon and can be found on the web at www.oregonfruit.com.
Press Contact:
Heather Jones
503/704-9492
heather@heatherjonesconsulting.com