Sponsored Content
Innovations and the Evolving American Palate
Trends in cuisine are constantly changing, as indicated by three areas of the menu: breakfast, handhelds and BBQ.
Cultural influences play a major role in evolving trends. For example, as Americans increasingly look to high-quality foods they can order and eat at their desk or in transit, breakfast reflects this shift. Meanwhile, the spices, flavors and dishes of different ethnicities play out in the way we create, prepare and serve our favorite foods and meals, such as BBQ and handhelds.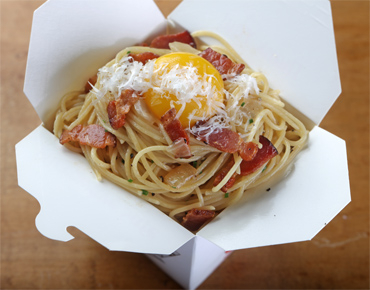 Morning Rush
The hyper pace of life today has changed the way customers consume what has been called the most important meal of the day. "Anything they can eat with one hand, on the go really seems to be very popular," points out Michael Ponzio, executive chef of the 1,000-member Medinah Country Clin, in Medinah, Ill., which has a history of hosting major golf tournaments.
But just because the way patrons are eating breakfast has changed doesn't mean chefs have had to sacrifice quality in terms of ingredients. Ponzio, who previously worked at such upscale restaurants as Spiaggia in Chicago, helps please his discerning clientele with a robust sustainability program. The initiative includes tapping maple trees on the property for maple syrup and growing vegetables in a 1,200-square-foot garden.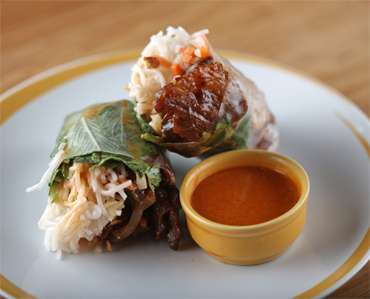 Global Influences Give Handhelds an International Flair
Whether for fun or on-the-go meals, Americans have always enjoyed food they can eat with their hands. Think sandwiches, burgers, tacos and kabobs. An infusion of ethnic influences and other innovations are elevating even the most commonplace of these menu staples.
In some cases, handhelds are about making foods "a bit more sensory," says Michael Gulotta, the highly respected New Orleans chef who was named "Best New Chef" by Food and Wine in 2016. When you pick something up and feel it, "it makes foods a little more multidimensional, a little more dynamic," adds the creator of two Southeast Asian and New Orleans cuisine-inspired restaurants, Mopho and Maypop.

BBQ Offers a World of Flavor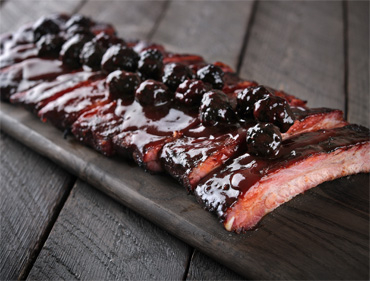 We may think of BBQ as a distinctly American preparation, but it's becoming more worldly. Ethnic flavors, from Korean and Mexican to Turkish and Vietnamese, are accentuating BBQ's more traditional flavors. "If you notice how much hotter food has gotten, how the palate is accepting spicier foods on a wider level, that's tied to the international influence," explains Sterling Ball, a competitive BBQ champion and aficionado.
BBQ innovators also are branching out with different cuts, such as hanger steak, Baja steak and tri-tip says Ball, who doubles as a world-renowned guitar string maker and guitar player in his native California. And chefs are experimenting with different meats, including duck, goose and lamb. In addition, thanks to the influence of competition BBQ, slow cooking is giving way to hot and fast, says Ball, who has created a brand of sauces and rubs through his online business, Big Poppa smokers.
Hungry for More Information?
For a complete list of Smithfield recipes, visit https://smithfieldculinary.com/menu-ideas/recipes/.