Food
Highlight Figs On Your Menu This Fall with Savory Dishes and Cocktails
Figs are at their best in the fall and chefs around the country are serving them in a variety of savory ways, whether that's turned into a terrine with smoked boar, as a jam slathered on grilled cheese, as an accent to duck, or even just served simply with salt and blue cheese oil. Plus, try a fig cocktail with rosemary and whiskey for a drinkable taste of the season.
Have an interesting fig recipe we should feature on the site? Email your recipe and a photo to hungry@plateonline.com.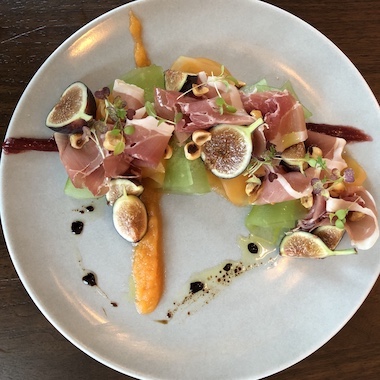 Fig + Prosciutto at Walton Street Kitchen + Bar, Chicago
At Chicago's Walton Street Kitchen + Bar, Executive Chef Jon Keeley updates the classic melon and prosciutto pairing for fall by adding fresh figs and fig jam to shaved compressed melon, melon puree, and prosciutto. He dresses the dish with a broken fig vincotto vinaigrette and finishes it with toasted hazelnuts and mint.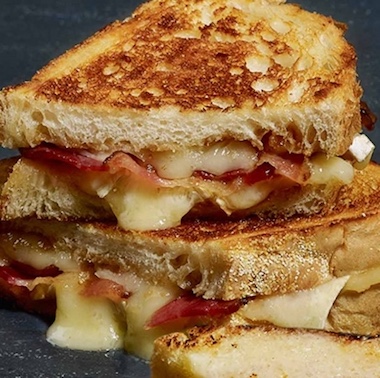 Grilled Fig Jam and 3 Cheese, Tom's Urban, Las Vegas
At Tom's Urban in Las Vegas, Los Angeles, and Denver, Founder Tom Ryan serves a grilled cheese that layers three types of cheese, Brie, Havarti, and Fontina, on sourdough with applewood-smoked bacon and a slather of fig spread. Get the recipe here.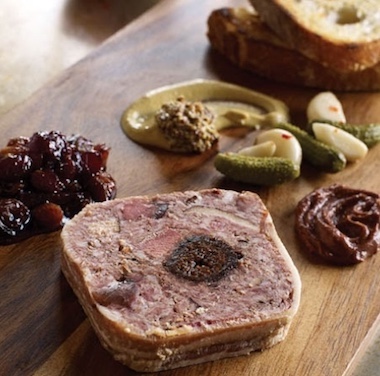 Smoked Boar and Fig Terrine, River Roast, Chicago
To make his smoked boar and fig terrine at Chicago's River Roast, Executive Chef John Hogan poaches figs in brandy before adding them into the terrine mold with wild boar shoulder. The terrine is also wrapped in smoked bacon and served with an array of accompaniments. Get the recipe here.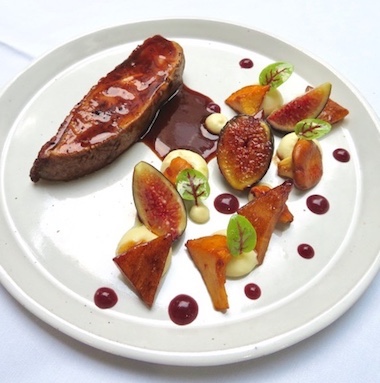 ​
Duck at Papilles, New York
The flavors of duck and fig pair together well, and at New York's Papilles, Chef Andrea Calstier serves a fall duck breast dish that's dressed with duck jus and Tasmanian black pepper. To accent the duck, Calstier uses parsnip purée, sliced chanterelle mushrooms, and quartered black mission figs.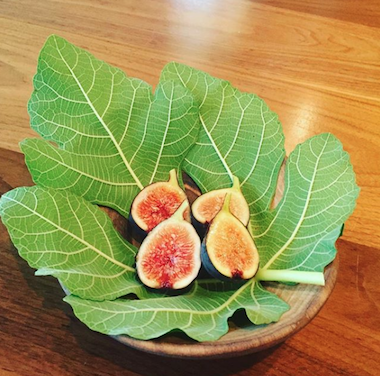 Figs at Smyth, Chicago
At Chicago's Smyth, Chef John Shields is constantly swapping out dishes to reflect the season and uses ingredients that are grown for him at a nearby farm. A recent addition to the menu was a simple dish of figs seasoned with river salt and blue cheese oil, served on a backdrop of fig leaves.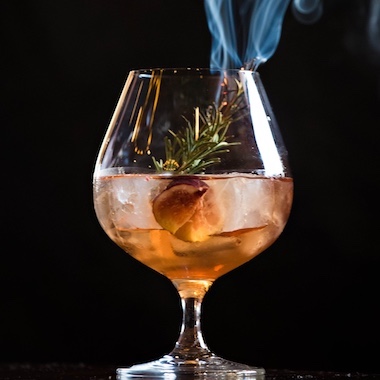 Smoked Fig at Avant at Rancho Bernardo Inn, San Diego
The flavors of fig also lend themselves well to fall beverages, and at San Diego's Avant, the smoked fig cocktail is made with bourbon sweetened with a fig and rosemary syrup. It's garnished with charred rosemary to lend a smoky aroma to the beverage.