Food
Here are the Best Fall 2021 Cookbooks and Food Books for Chefs
The cookbooks coming out this fall offer a much-needed blast of inspiration. Go deep into grain cookery with two books devoted to those kitchen staples. Explore Chinese, Malaysian, Latin American, and vegan Mexican cuisines. Perfect your pasta shaping game and then get creative with your sauces and presentation. Or rethink your pizza dough, ferment something new, and find unexpected ways to sweeten your desserts. While you're at it, pick up some tips on pairing wine and take notes on mixing cocktails like two of the best bars in the world. And don't miss the memoirs that offer insights into a few of the food world's most interesting people, and a book that takes a look at how artists visualize the food they eat. There's a lot to perk up your brain on this fall's cookbook shelves; here are our top picks: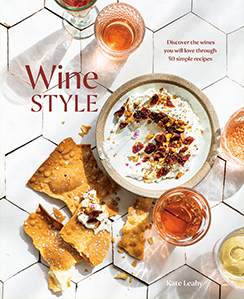 Wine Style: Discover the Wines You Will Love Through 50 Simple Recipes
Imagine a simple, wine-friendly bar menu, along with the pairing notes you need to engage customers to come back for classes or simply another round. Kate Leahy's latest book offers enough wine pairing and varietal information to get a server or bartender up-to-speed on wine basics before serving and talking with guests. Leahy's friendly, down-to-earth writing style makes this book ideal for anyone who wants to keep a quick reference behind the bar. She rounds out the wine advice with plenty of simple, creative recipes—think garlic bread popcorn, lamb meatballs, and chilled smoked salmon spaghetti—to fuel any bar menu. Out now.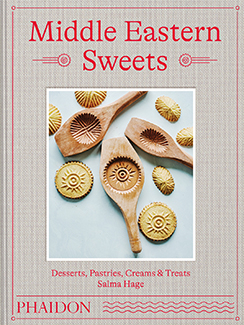 Middle Eastern Sweets
Middle Eastern cooking is everywhere these days; it's hard to find a restaurant without a swipe of labne or some other hint of its influence on the menu. But too often, the dessert options start and stop with baklava. Salma Hage's new book responds to that dilemma, filled with treats from her native Lebanon, Turkey, Iran, and other countries in the region, with creative options like green grape filo pie, Persian chickpea shortbread, baked labneh cheesecake, and pistachio and orange blossom madeleines. She winks at her region's popularity on menus everywhere by referencing other world cuisines in options like her spiced pistachio brioche and a pomegranate and rose water margarita, and includes a number of low-sugar and vegan options. Out now.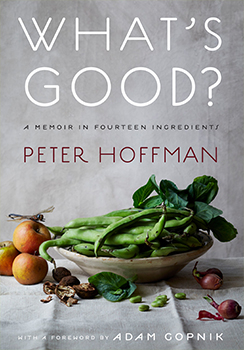 What's Good? A Memoir in Fourteen Ingredients
Going to the green market and name-checking farms on your menu has been a regular thing for longer than most cooks have been in business, but there was a time when getting to know your farmers (and buying from them exclusively) was considered revelatory. Peter Hoffman was one of the leaders of the farm-to-table movement with his New York City restaurant, Savoy, which opened in 1990. In this memoir, he traces his life story along with that of the restaurant and the food scene as a whole, which each chapter tagged to a particular ingredient, along with a recipe or two per chapter. Hoffman's writing is engaging and no doubt inspiring to cooks who have followed his path of serving delicious, local, and seasonal food. Out now.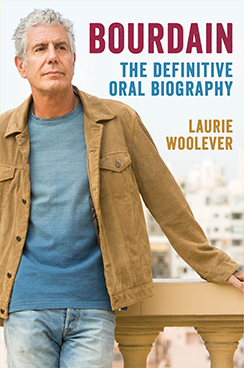 Bourdain: The Definitive Oral Biography
Three years after his death, the world continues to mourn the loss of Anthony Bourdain. In this oral history, researched and written by Bourdain's longtime collaborator Laurie Woolever, the people closest to him share their stories. Woolever spoke with Bourdain's daughter, brother, close friends and colleagues like Eric Ripert and Nigella Lawson, as well as others from television, kitchens, and publishing. They share their stories and memories of him as they collectively try to come to terms with his suicide and what it means for their personal lives as well as his larger legacy. Out September 28.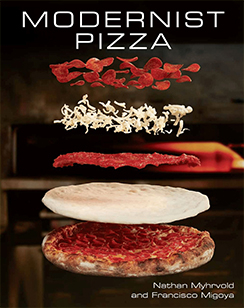 Modernist Pizza
Pizza might feel like one of the most traditional foods, but Nathan Myhrvold and Francisco Migoya are out to challenge that perception. Working with the rest of the Modernist Cuisine team, they created a three-volume set about pizzas, from Brazilian thin-crust to New Haven-style, Neapolitan, Detroit, and pizza fritta, among other varieties. The team also wrote a travel chapter with guides on what pizza to eat everywhere from Tokyo to Chicago. The set includes a separate manual to tackle the more than 1,000 recipes—many of which challenge time-honored notions about cooking pizza—along with hundreds of step-by-step photos. This is an exhaustive guide to pizza made for fans of Myhrvold and Migoya's exacting experiments. Out October 5.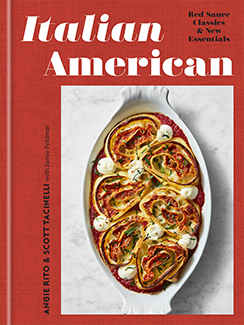 Italian American: Red Sauce Classics & New Essentials
New York City's Don Angie restaurant is renowned for its modern takes on classic Italian American cooking, like the rolled lasagna pinwheels baked until crispy and topped with robiola, and their famed chrysanthemum salad, for which chrysanthemum greens are dressed with a Caesar-like dressing and topped with sesame breadcrumbs and Parmesan cheese. Chefs Angie Rito and Scott Tacinelli bring that same level of creativity to their book, written with Jamie Feldmar. Check out their recipes for shrimp Parmesan meatballs and Campari and orange ribs, and let them inspire you to play around in the kitchen before creating your next pasta special.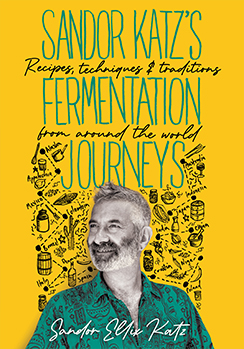 Sandor Katz's Fermentation Journeys: Recipes, Techniques, and Traditions from Around the World
If you pickle vegetables, brew your own kombucha, or keep a mother ready to make your own vinegar, you owe a debt to Sandor Katz. It's not an exaggeration to call Katz the master of fermentation, and he has been revered for years by chefs for his books about the process. In his latest, he takes the reader on a sour, punchy journey around the world, investigating traditional fermentation techniques from Ecuador to Nigeria to Croatia, meeting the people who practice these techniques and sharing their recipes for dishes including Colombian chuchula hot chocolate, mauby from St. Croix, turmeric paste from Tasmania, and Croatian avjar. Out October 7.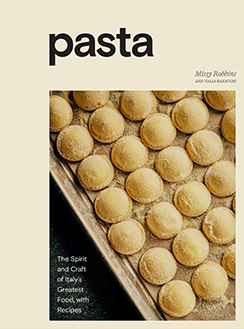 Pasta: The Spirit and Craft of Italy's Greatest Food
In a world full of restaurants offering housemade ravioli, Missy Robbins stands out for the ethereal pasta at her New York restaurants, Lilia and Misi. In her new book, written with Talia Baiocchi, she offers an exhaustive section on making pasta, what she calls, "a simple gift to the gods of gluten." The book includes a substantial tutorial about making the dough—as simple as semolina and as complex as espresso, chestnut, and cocoa. Robbins includes beginner-friendly, illustrated guides to making 40 different pasta shapes by hand, rolling and sheeting it, information on what goes into extruded pasta, and how to best cook it. Once you make your pasta, finish it with a sauce and restaurant-worthy additions; Robbins offers three sections of recipes of complete dishes: traditional Italian, modern Italian, and Italian American. Out October 12.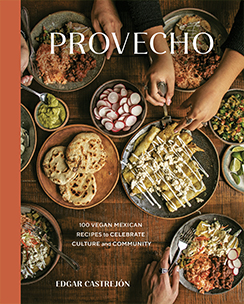 Provecho: 100 Vegan Mexican Recipes to Celebrate Culture and Community
If you are still laboring under the misperception that all Mexican food is filled with carnitas and doused with cheese, Edgar Castrejón's new book will change everything for you. Castrejón grew up eating the meat-heavy cooking that his mother, aunts, and grandmother prepared at home, but lost his appetite for animal protein after joining his uncles in slaughtering chickens for meals. He later became vegan and set out to transform the food that his family cooked and ate into dishes he could eat and still feel good. You'll find a pozole verde enriched with tofu, flour tortillas made with avocado oil instead of lard, huevos rancheros with scrambled chickpeas, and cauliflower ceviche. Out October 12.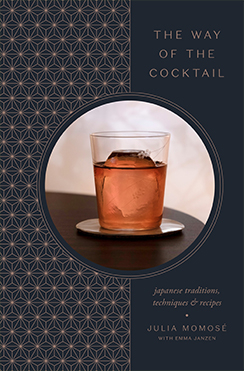 The Way of the Cocktail: Japanese Traditions, Techniques and Recipes
Explore the traditions and philosophy of Japanese cocktail culture with this book written by Chicago bartender Julia Momosé and Emma Janzen of Imbibe Magazine. Momosé, who was born and raised in Japan, is the creative director of the acclaimed Japanese bar Kumiko. She was inspired to become a bartender one night in Kobe, Japan, while watching the owner of the bar she went to hand-carve spherical ice cubes for her drink. Momose brings that level of detail to the book, for which recipes were inspired by the 24 micro-seasons said to define the flow of life in Japan. Out October 12.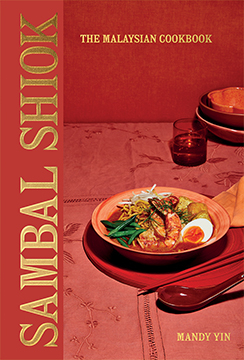 Sambal Shiok: The Malaysian Cookbook
With her London restaurants, Sambal Shiok Laksa Bar and Nasi Economy Rice, Mandy Yin aims to share the Malaysian cooking she learned from her mother with the world. She expands that effort with this beautifully designed cookbook, in which she tells her story of switching from being a lawyer to running one of London's busiest restaurants. She also shares recipes for satays, curry laksa, and spiral curry puffs among other favorite street foods and snacks, along with homier options like golden fragrant prawns and Nyonya chicken curry. Yin doubles down on her mission to get a spotlight on Malaysian food by explaining the melting pot of Malay, Chinese, and South Indian ingredients and techniques that comprise Malaysian cooking and including plenty of tips on traveling to Malaysia. Out October 13.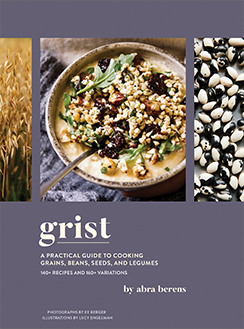 Grist: A Practical Guide to Cooking Grains, Beans, Seeds and Legumes
In her follow-up to 2019's Ruffage, Abra Berens dives into the world of grains, seeds, and legumes in a book that promises to be just as much of an essential resource. This book provides plenty of valuable basic information—origins, soaking instructions, protein content, yield—for each main ingredient, plus 140 recipes for preparing them. And as with Ruffage, Berens offers several seasonal and ingredient variations per recipe, making it easier than ever to cook and bake with these pantry staples. Notes in each chapter and a separate glossary make it equally easy to understand the differences between groats, wild rice, and fonio. The farmer profiles scattered throughout the book explore what it means to be a bean farmer in Michigan and a rice grower in Louisiana, discuss the effects of monoculture cropping and climate change, and allow growers to share what they wish cooks understood about their crops. Out October 26.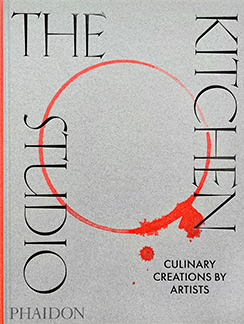 Kitchen Studio: Culinary Creations by Artists
Whether you think cooking is an art or a craft, you'll snag a little inspiration from this book, in which more than 70 visual artists get into the kitchen. The likes of Tiffany Sia, John Lyons, Nikolai Haas, Rirkrit Tiravanija and Ghada Amer contributed to this book, sharing not only their recipes, but illustrations of the dish and their interpretations of cooking. The pages range from practical to whimsy, exactly what a chef needs these days to look at ingredients and techniques from a different point of view. Out October 27.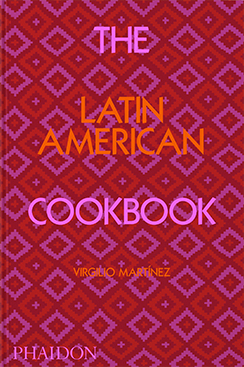 The Latin American Cookbook
This tome by Virgilio Martínez, chef/partner of Lima's famed Central, offers a deep dive into cooking from more than 20 Latin American countries. This is not a restaurant cookbook, but a deeply researched overview of dishes often much simpler and homier than what you'd find at Central. The more than 600 recipes include Mexican king cake, Peruvian potato salad, Brazilian peanut candy, and coconut limeade, among others. Martínez and coauthor Nicholas Gill give each recipe a snippet of context and history; those notes plus the accompanying food photography and location shots make this a valuable addition to any Latin American food lover's library. Out October 27.
Death & Co Welcome Home
This new volume by Alex Day, Nick Fauchald, and David Kaplan of New York's famous cocktail bar says it was designed for home mixologists, but working bartenders will appreciate the tips and recipes in this book. The opening chapter, based on their own training program, offers valuable information on getting behind the bar and developing your palate, making it ideal for new bar employees and continuing education programs. They also include a guide to glassware, tasting notes, step-by-step photography and illustrations, and notes on ideal garnishes. The authors round things out with more than 400 recipes here, including nonalcoholic and low-ABV drinks, making this an essential for the modern bar. Out November 2.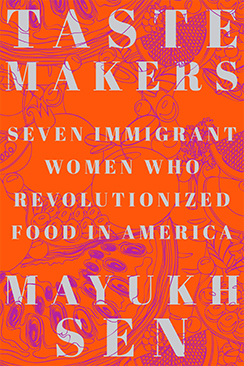 Taste Makers: Seven Immigrant Women Who Revolutionized Food in America
In this book, James Beard Award-winning writer Mayukh Sen writes about seven immigrant women who quietly and powerfully changed American food from World War II to the present. He thoughtfully examines how and why American culture gives immigrants the opportunity to thrive in this country. Sen profiles the relatively unknown Jamaican cook Norma Shirley, Persian cookbook author Najmieh Batmanglij, Mexican cookbook author Elena Zelayeta, the renowned Italian food writer Marcella Hazan, and others, sharing their stories as he shows the reader how they whetted American appetites for global flavors in this beautifully written, engaging book. Out November 2.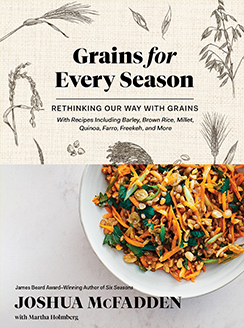 Grains for Every Season: Rethinking Our Way with Grains
Joshua McFadden is also following up his debut vegetable book with a look at grains. In this volume, the Portland chef and co-author Martha Holmberg share 200 recipes in chapters organized by the type of grain: barley, brown rice, buckwheat, corn, millet, oats, quinoa, rye, wheat (bulgur, farro, freekeh, spelt, wheat berries, and whole wheat flour), and wild rice. Recipes range from homey options like peanut butter barley cookies and cast-iron skillet spelt cinnamon rolls to more restaurant-y bites like buckwheat, lime and herb salad, and quinoa tempura vegetables. Out November 9.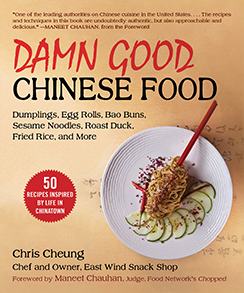 Damn Good Chinese Food
Chris Cheung is famous for the dumplings at his restaurant, East West Snack Shop, but in his debut cookbook, he shares his reverence for everything cooked, sold, and eaten in New York's Chinatown. He offers tips on shopping in Chinatown and how to negotiate the produce section (without getting a slap from one of the Chinese grandmothers shopping for vegetables), what cooking equipment is worth buying, and what to pick up from the preserved food section. The 50 recipes in this book are an excellent primer for making har gow, string beans with fermented tofu, chilled sesame noodles, and Hong Kong hot cakes, but Damn Good Chinese Food shines as a celebration of Chinese markets, the people who run them and shop in them, and the food and traditions that shape Chinese culture in America. Out November 23.
Chandra Ram is editor-at-large for Plate.