Food
Fine-Dining Chefs Turn Their Attention to the Morning Meal
The rise of all-day restaurant spaces is upon us, as restaurants have shifted from traditional hours into the kind of spaces that seamlessly transition in atmosphere, tone, and menu offerings throughout the day. Many of these chef-driven businesses are putting an emphasis on breakfast, presenting creative sweet and savory dishes that might inspire you to pause and rethink how you start your day. Whether it's with a coffee spot, a doughnut shop, or a modern Italian café, chefs are elevating the morning through hospitality, singular points of view…and great coffee.
"The success of my career and the beauty of the luck I've had has allowed me to travel a lot," says Atlanta's Hugh Acheson. "And travel is always dictated or based around coffee in many ways, because I seek out the best coffee shops in every city I visit." It comes as no surprise that Acheson, partnering with his former Empire State South coffee guru, Dale Donchey, would go on to open two outposts of Spiller Park Coffee, named in honor of the original stadium of the former minor league baseball team the Atlanta Crackers. "I have to admit, coffee shops are easier than full-fledged restaurants," says Acheson. "We saw a need for it, and the beauty about coffee is there's a regularity to consumption that works well as a business plan."
Unless he's drinking coffee or helping bus a table, Acheson is hands-off on the coffee and beverage side of the business, but his perspective on hospitality and operating systems is on display throughout the menu. There's a lineup of sweet and savory toasts, built on a base of thick-cut Pullman bread. Acheson's avocado toast starts with a wall-to-wall spread of Urfa chili butter topped with avocado mashed with a bit of lime and finished with a fried egg and radishes. His ode to Sqirl's beloved ricotta toast uses a local fresh farmhouse cheese, finished with seasonal housemade jam in flavors like strawberry-rhubarb or black pepper-ginger. His spin on shakshuka puts a distinctly regional riff on the North African dish by swapping in green tomatoes (recipe). "When we cook down the green tomatoes with the peppers, they have this sort of natural, beautiful sweetness, and we add a fair bit of garlic and onion in the mix," he says. The eggs are set and baked off in the oven in individual gratin dishes. "Food at a coffee shop needs to be based on recipes that have consistency to them that can be made in a fairly confined space," Acheson notes. "This fits that bill."
And what goes better with coffee than doughnuts? But don't even think of asking Wylie Dufresne for the recipe of his New England-style cake doughnuts featured at Du's Donuts in Brooklyn. For one, it's proprietary, but it's also a work in progress; Dufresne confesses to making changes to the recipe over 50 times since opening in April 2017. After closing his groundbreaking, experimental restaurant wd~50 in 2014 and then Alder in 2015, the science-minded chef, whose great-grandfather was a doughnut maker in Rhode Island, turned his attention to doughnuts. "I've been wanting to make doughnuts for a long time," says Dufresne. "It felt like a coherent thought all the way back to wd~50. Wrapping my head around trying to make the best version of something—in this case a doughnut—and understanding it in order to know what two clicks to the left and one click to the right would do."
You sense Dufresne's creative whimsy in many of the toppings and garnishes, like brown butter-key lime, pomegranate-tahini, and blueberry crumble, but the chef firmly believes that a doughnut shop, much like an ice cream parlor, should offer familiar core flavors like vanilla and chocolate that are linked to childhood memories. "It's a good way to get you on our side, and maybe next time you'll try something a little different," he says.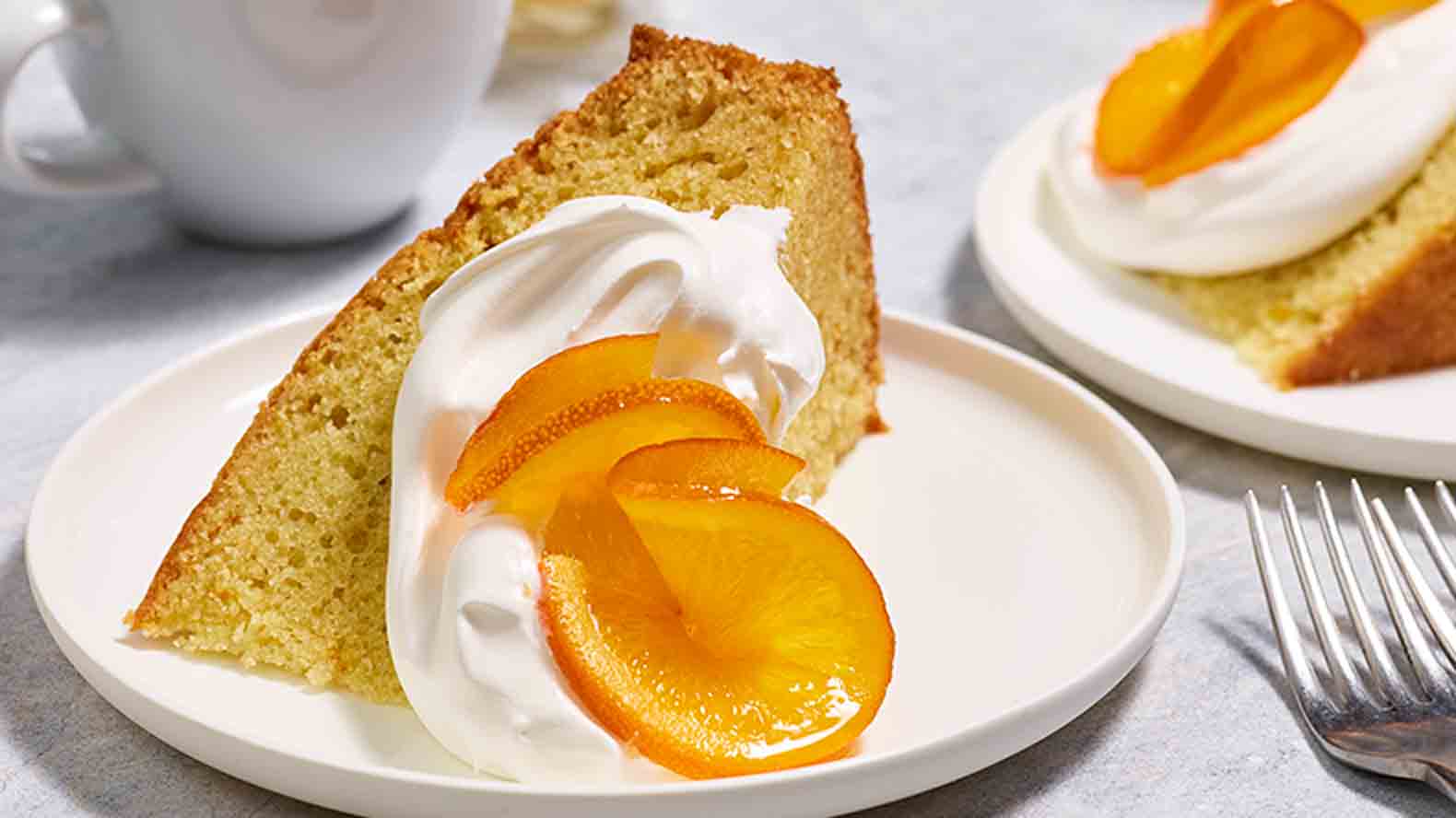 The only savory item on the menu at Du's is the scrambled egg grilled cheese sandwich made with potato bread (recipe). It's Dufresne's take on the classic egg and cheese on a Kaiser roll you can get at any decent bodega in New York. "Our version is an evolution of a technique that started at wd~50 and went past through Alder," he says, referencing his method of soft-scrambling eggs, allowing them to cool, then reheating and presenting them in another form. "Visually it's kind of a trompe l'oeil, because it looks like you're getting a grilled cheese, but as you work your way through it, you're getting really cheesy, creamy scrambled eggs on a grilled cheese. It's no secret I like eggs. That's out there in the world."
Tucked in the back corner of Lilia, Missy Robbins' Italian restaurant in Brooklyn, is Lilia Caffé, a nook with a few stools and sidewalk tables that's become an all-day extension of the restaurant itself. "While that space very well could have been turned into a private dining room or 10 extra seats, I was inspired by Italian cafés in the morning, but also the idea of the aperitivi bar and the quaint places in Italy where I've been," says Robbins.
In the morning, Lilia Caffé is a neighborhood stop for coffee and pastries. In the afternoon, it's a place to grab a panini, maybe stuffed with turkey porchetta, hot peppers, aioli, and arugula. The Caffé has also proven to be a useful space for guests to have a spritz and a couple of cocktail snacks, like cacio e pepe fritelle or radishes with whipped ricotta, while they wait for their table. "The Caffé is an extension of everything we're doing in the restaurant," says Robbins. "But it's really about hospitality, which is key in a café. I've never really run a café before, and it's challenging to get regulars through the door."
But regulars do keep coming back, especially for Robbins' selection of Italian-inspired pastries, like the maritozzi (an Italian cream-stuffed sweet bun), an espresso-cream-filled bomboloni, grape focaccia, or olive oil cake (recipe). "I intentionally didn't do a croissant," says Robbins. "I tried to give enough familiarity but also offer things you don't see everywhere."​
Brad Thomas Parsons' breakfast go-to is toast with butter.