Chefs
Chefs to Watch 2018: Angela Garbacz, Goldenrod Pastries, Lincoln, Neb.
Angela Garbacz couldn't keep supply up with demand.
It's the better problem for a bakery to have, yes. But in Goldenrod Pastries' first month, Garbacz was the sole employee. And her recipes were not such that she could just swap ingredients and scale up. "Testing and streamlining the way we made things was challenging," she says. "But I had committed to it."
That it was a boutique pastry shop specializing in dietary restrictions: no gluten or dairy, vegan, and paleo-friendly.
From a young age, Garbacz was unable to tolerate milk products. But she ate them anyway, suffering so not to cause problems for others. Then one day, eating a yogurt at her desk, she remembers deciding, "I'm so sick of feeling like this."
She was working a job she loved in international marketing, but had a college degree in food science behind her, plus six months at the French Culinary Institute, internships with Jacques Pépin and Dave Arnold (among others), and a decade of bakery and restaurant gigs. And she knew ingredients. "You kind of start listening to your body," she says of that day. "This is not worth it anymore."
She started to adapt, finding replacements for the butter and cream vital in classic French pastry, recording her thoughts on a blog she published in spring of 2014. "At the end of the day, everybody should have a birthday cake!" she says of welcoming others to her work. "You shouldn't be excluded just because you can't or choose not to eat something." Requests for other allergy-friendly swaps flooded in. Then, orders. By September, she was looking for a space for her bakery. After she opened the following May, she struggled to find the ingredients she needed in bulk.
"We have kind of been relentless in finding a way to make it work," she says of not just throwing eggs into a faulty recipe intended to be vegan. "It's not good enough to say, 'This is pretty good for gluten-free.'"
Now, even customers not on designated gluten-free diets come in for her cinnamon rolls. "That, to me, speaks volumes," she says. The salty pistachio, cardamom, and rose, or caramelized apricot, honey, and rosemary jam that fills her yeasted crumble buns are fine-dining touches on American classics. Almond flour gives her shortbread its gluten-free crumb; frosting takes fluff from coconut cream. Her Linzer tart uses almond in the crust, cream, and cookie topping so that the raspberry filling plays against nutty, oily fat (recipe). "It's really important to me to have our treats taste rich and special," she says.
Outside the kitchen, Garbacz focuses on all-around inclusive hospitality. "How my staff is treated, how our customers are treated, and how I handle my self-care and mental health—and project that to others—is so important," she says. "You can have a really successful business where people are treated with respect." Her front-of-house staff understands allergies and ingredients on par with bakers. And Goldenrod raises money and awareness for the nonprofit I Am That Girl through Empower Through Flour, a campaign she started with bakers nationwide.
"I didn't expect to have this be so powerful for me when I got started," Garbacz says of advocating for change. "But it's something that I feel passionate about. I hope we are able to leave our mark."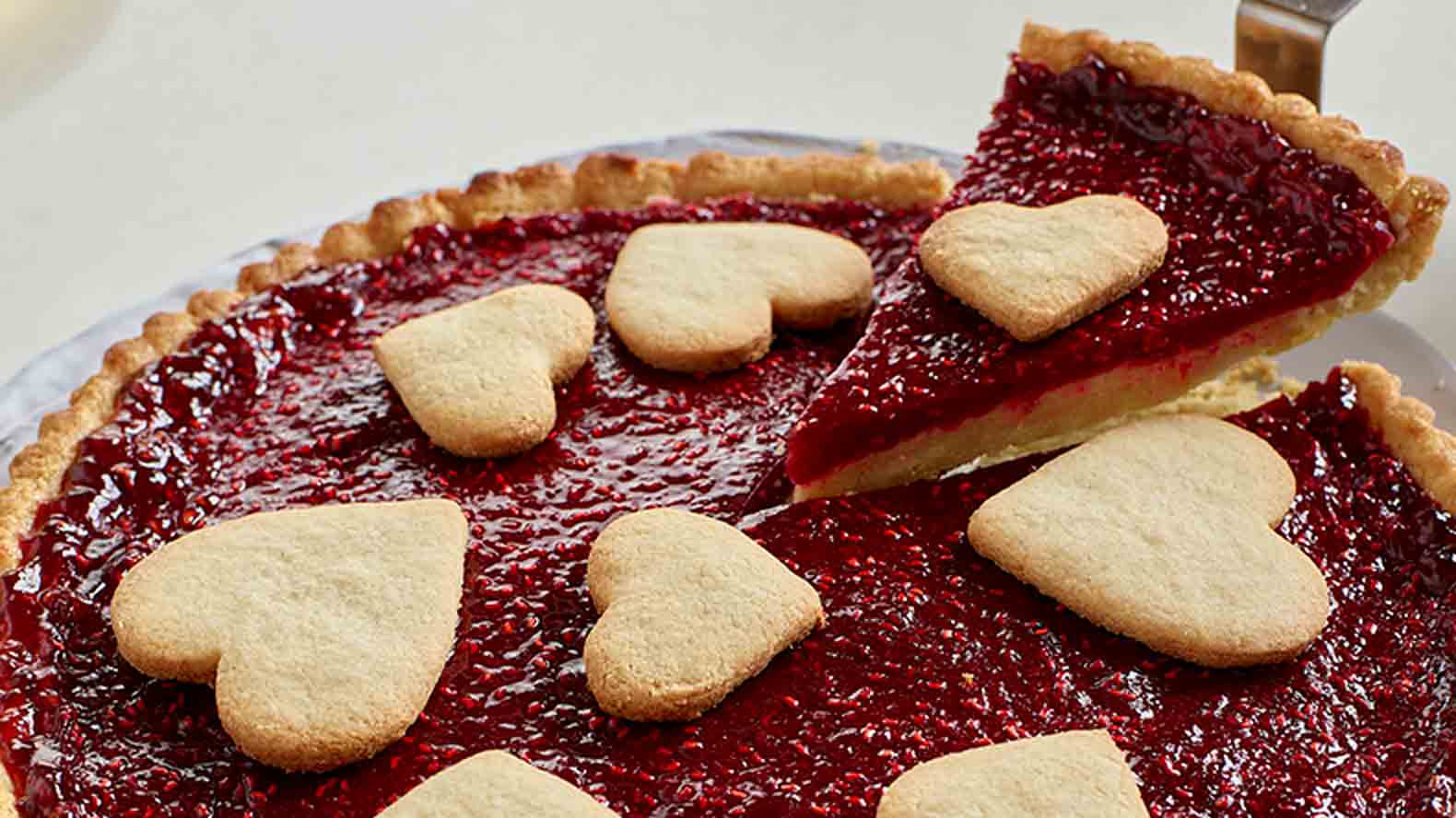 Q&A with Angela Garbacz:
What is your favorite ingredient?
I love almond flour and coconut oil. My focus is on inclusive baking for people with dietary restrictions or preferences—really fatty ingredients add so much to pump up a recipe without traditional ingredients.
How do you describe your food?
Goldenrod Pastries is known for inclusive baking; we are an American-style bakery that caters to alternative diets and preferences. We like to use some not-so-traditional American flavor combinations, like cardamom and rose, or apricot and rosemary, to create exciting new treats. My style is also whimsical—I want people to have fun when eating my food.
Where do you find inspiration for your menu?
When we are designing a new menu item at Goldenrod, we always ask ourselves what we want to eat and go from there. Social media is a great place to get inspiration. I love to see where people are traveling and what they are eating. I love seeing new textures and flavor combinations. This, along with my own travels and experiences, really helps me to determine what I want to eat, and therefore, what I want to make and serve.
What do you do to take care of yourself?
I have a huge passion for cooking and eating well, mostly vegetables and grains. When I eat well, I feel well. Cooking for myself and doing Pilates are the best self-care I get on a regular basis. I bring breakfast, lunch, and two snacks to the bakery every day. Food is incredibly important to me, and I feel best when I know I have snacks waiting.
What is your pet peeve in the kitchen?
I really, really hate a messy kitchen, especially a dirty apron. I am anal about keeping spaces and yourself clean!
How do you describe the vibe in your kitchen?
We try to have a lot of fun. I always tell new hires we have so much fun because we have learned to work incredibly hard at the same time. I want my team to know how much I care for them as individuals. We work on a very casual basis, but they also know that I won't hesitate to speak up when something needs to change or improve. We work at a high level of respect: I respect each of my team members and they know that. This is helpful when offering criticism and notes for improvement because then we're all operating on the same page of working to be better together, not as me coming in and bossing them around.
What career would you have if you weren't a chef?
I love the world of marketing. I worked in international marketing for a tech business before starting Goldenrod. I loved learning the science and tech behind it and working with people to help customers understand how we could help them. Marketing is all about people and connecting with them—and that's my favorite thing.
What restaurant is your dream stage location and why?
Tough question! I was recently in Copenhagen and visited some amazing bakeries. If I could work at Juno The Bakery for one year, that would be a dream. Laminated pastries are my 'final frontier'.
What's your bucket list restaurant to visit and why?
The French Laundry. Not only is it a legend, but it reminds me of a time in my life, at 16, when I could only dream about food like theirs. I couldn't afford their cookbook, so I'd copy down pages and pages to make those recipes at home. It will be a very significant dining experience for me.
What is the next cooking challenge or technique you want to try?
​I want to get steeped in laminated pastry. If I could find a way to make an incredible gluten-free, dairy-free version, that would be incredible. But it's my next big endeavor.