Sponsored Content
Authentic Made Simple
Enhancing your menu while minimizing labor costs.
With demand for more adventurous and authentic culinary experiences dominating the restaurant industry, chefs are updating their menus with more distinctive and flavor-forward offerings. From basic condiments, sauces and dressings, to the introduction of imaginative signature dishes, they are referencing emerging global cuisines and utilizing increasing numbers of intriguing and lesser known ingredients.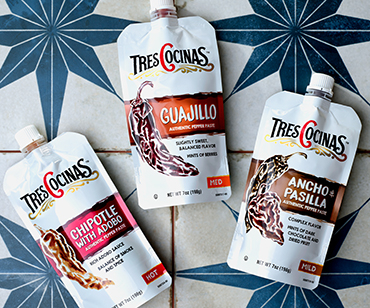 SPICIER OFFERINGS LEAD THE WAY
According to Jamie Howe, Director - Trends & Insights at Datassential1, "A growing number of patrons are leaning towards foods that are exciting and experiential. Spicier offerings cater to this preference, providing plenty of room for innovation with global flavors, infused condiments and unexpected formats."
While spicier foods are well received, some complex flavor profiles require time and effort in preparation. Complex sauces need skillful preparation of chiles, much of which require significant investments in labor, equipment and inventory.
Recognizing that peppers have been seeing double-digit growth in menu penetration during the past four years2, TRES COCINAS™ Authentic Pepper Pastes have been formulated exclusively for foodservice to embrace these dynamics. Using the same ingredients and processes embraced by chefs in traditional Mexican restaurants, MegaMex Foods has applied its considerable expertise in Mexican cuisine and years of experience with chiles to create TRES COCINAS™ Authentic Pepper Pastes.
Along with convenience, ease of use, undeniable versatility, and greater consistency in terms of texture, flavor and heat, these exciting new pepper pastes also reduce labor costs and prep time.
FIND THE PERFECT MENU IDEA
Click on image for more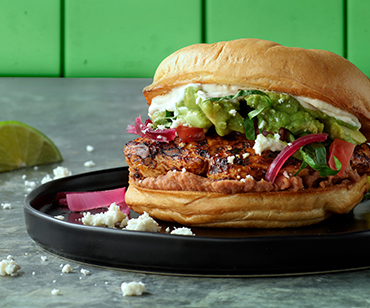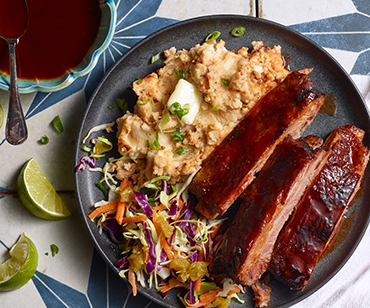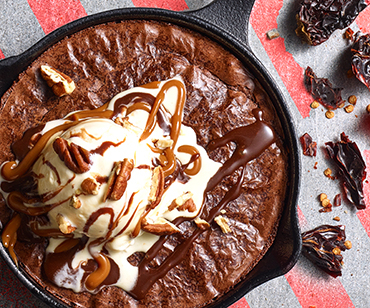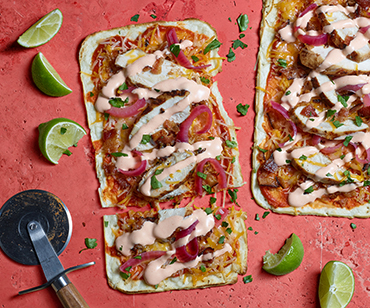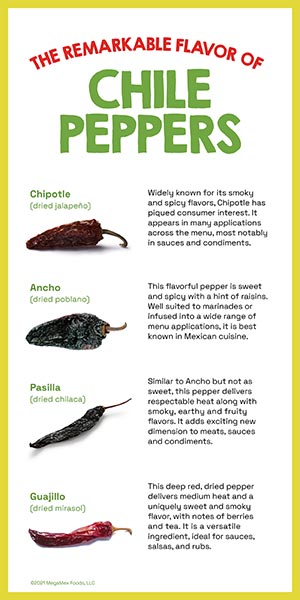 Just consider - when making the Ancho & Pasilla Marinated Chicken Torta, TRES COCINAS™ Ancho & Pasilla Authentic Pepper Paste allows chefs to create a flavorful marinade that turns simple chicken breasts into a flavor adventure. Similarly, addition of TRES COCINAS™ Guajillo Authentic Pepper Paste, as well as TRES COCINAS™ Chipotle with Adobo Authentic Pepper Paste, transforms pork ribs and potatoes into Honey Guajillo Glazed Pork Ribs with Chipotle Mashed Potatoes and a predictable flatbread into something extraordinary. And a squeeze of TRES COCINAS™ Chipotle with Adobo Authentic Pepper Paste into brownie batter before baking transforms ordinary brownies into Chipotle Brownies A La Mode.
INNOVATION GETS A WHOLE LOT SIMPLER
With three flavorful, authentic, versatile and undeniably convenient varieties - Chipotle with Adobo, Ancho & Pasilla and Guajillo – TRES COCINAS™ products offer chefs a simpler way to enhance their menu offerings. According to Dan Burrows, consulting chef for MegaMex Foods, "TRES COCINAS™ Authentic Pepper Pastes make it a whole lot simpler for chefs to layer in adventurous flavors without having to clean, toast, soak and puree dried chiles." Thus, chefs are easily able to add authentic new menu items inspired by global flavors.
The TRES COCINAS™ brand is just one of several brands from MegaMex Foods that aligns with the company's mission to reimagine Mexican flavors. Chefs are invited to experiment with TRES COCINAS™ Authentic Pepper Pastes in their own kitchens. Request a sample at https://www.megamexfoodservice.com/brand/tres-cocinas/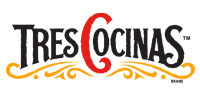 1Datassential is the industry's leading food research and insights firm
2Sourced from Datassential MenuTrends 2020