Food
Get Colorful and Creative with Green Garbanzos
We spend so much time celebrating asparagus, fiddleheads, peas, and all the other herbs and green things that make an appearance in spring that green garbanzos can sometimes get overlooked. Green garbanzos are simply regular garbanzos that are picked while still immature. Their flavor is similar to fava beans or edamame, and they can be sourced frozen or fresh, shelled or in their pods.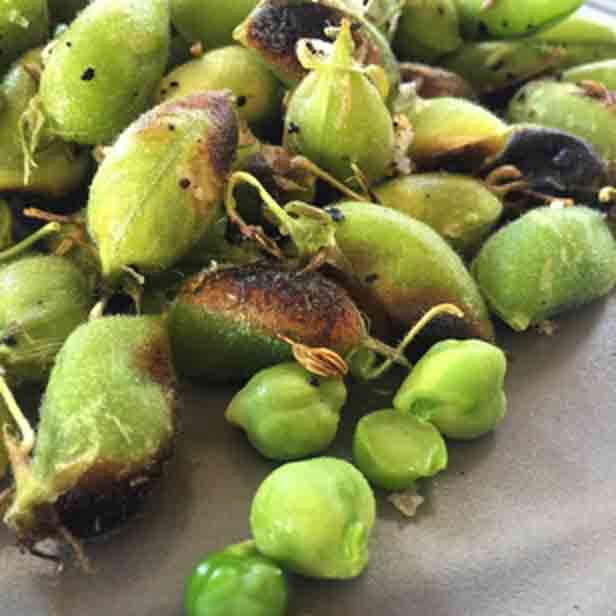 They can, of course, be cooked the same way as regular chickpeas, but we found chefs prefer to roast, grill or fry them to play up their good green looks. They go out of season soon, so get your hands on some as soon as possible, and take a cue from some of these creative uses for these little green legumes.
At Crossroads in Los Angeles, Chef/Owner Tal Ronnen keeps it simple, roasting green garbanzos in their pods with toasted fennel seeds, seasoning them with sea salt for a tasty snack that plays up their natural flavors and lets the diner experience them in something close to their natural state.
Green garbanzos offer a shot of color that defies the idea that all Indian food is brown when layered with tamarind and cilantro chutneys, onions, tomatoes, cucumbers, peanuts, puffed rice and sev in the bhel salad on the menu at Preeti Mistry's Juhu Beach Club in Oakland, Calif.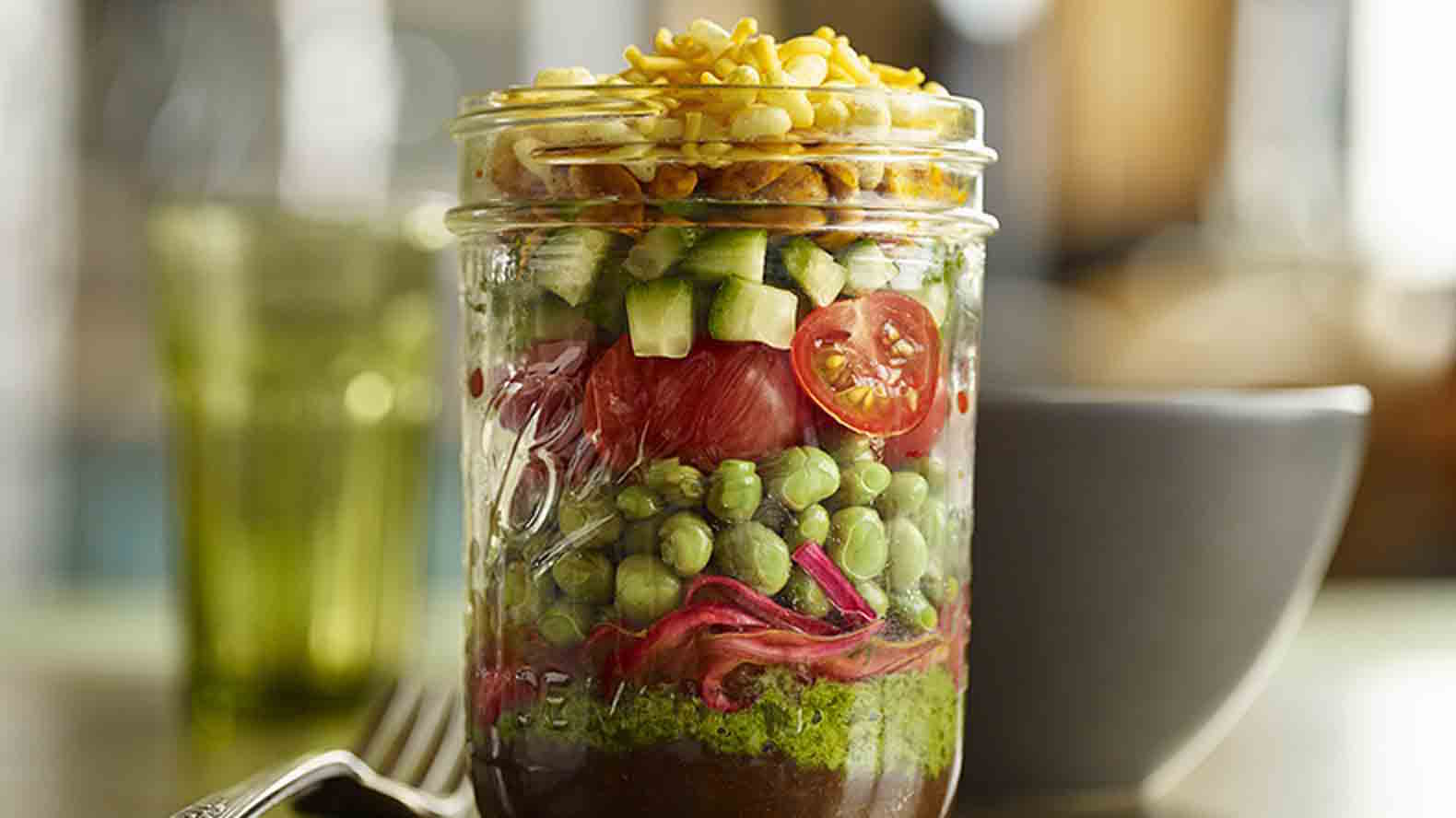 Green garbanzos offer a shot of unexpected springtime color to the falafel Brian Leth serves with lamb ribs at Brooklyn's Faun.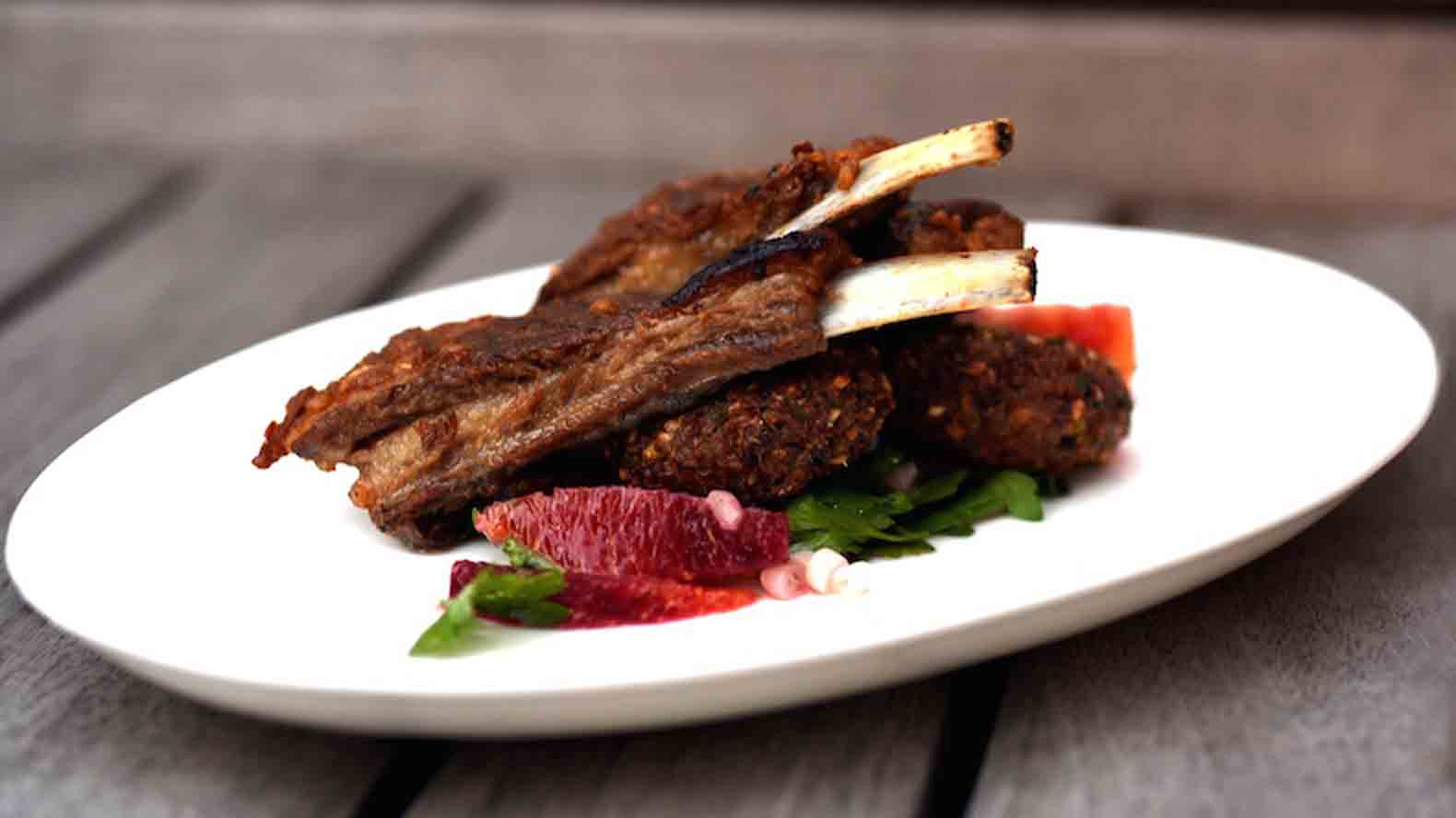 At Chicago's LH Rooftop at LondonHouse, Jacob Verstegen pairs green with pink, serving green garbanzos dressed with slivers of Virginia ham and pickled ramps alongside pan-seared redfish and cucumbers.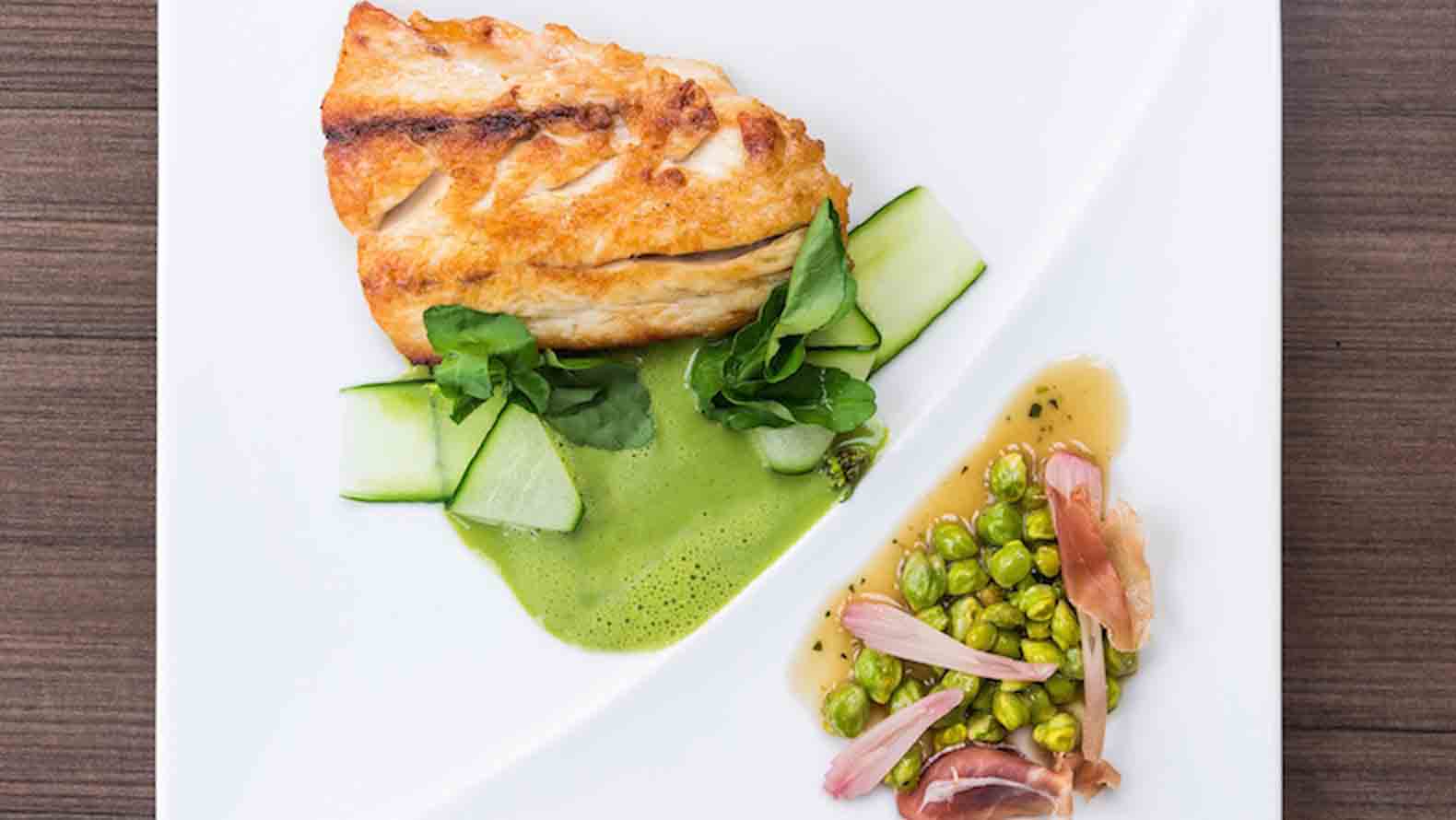 Coner Seargeant of CBD Provisions in Dallas serves a green chickpea hummus, made with green garbanzos, tahini, lemon juice, garlic confit, parsley, and extra virgin olive oil. It's topped with blanched peas and seasoned with house-made za'atar.