Food
Here are the Best Summer Cookbooks and Other Reads for Chefs
This summer, there's good reason to devote yourself to learning something new, whether it's a new fermentation project, a new theory of what's going on in the restaurant world, or a new fascination with the way people cook somewhere on this earth. Here are a few of the best books to help you on your journey.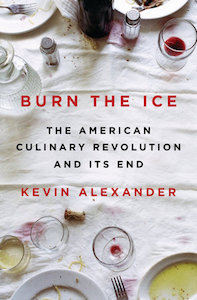 Burn the Ice: The American Culinary Revolution and its End, by Kevin Alexander
What if everything about our current food scene could be traced to one moment, in Portland, Ore., when Naomi Pomeroy and Michael Hebb's restaurants and catering business closed suddenly in a particularly dramatic fashion in 2006? Investors around town got antsy, and the restaurants that followed—Pok Pok, Le Pigeon—were opened on a shoestring. What if the rise of the Portland aesthetic was helped along by media visits for the International Association of Culinary Professionals and the boom of Willamette Valley Pinot Noir following the release of Sideways in 2004? What if the Portlandification of everywhere was a good thing—until it wasn't? Kevin Alexander makes a fascinating case that we've witnessed the most exciting and creative time for food in recent history, but now, the golden age has passed. It's a bold idea, and one that'll get you thinking hard about what's next. Out July 9.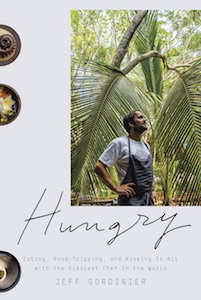 Hungry: Eating, Road-Tripping, and Risking It All with the Greatest Chef in the World, by Jeff Gordinier
Yes, this book is about René Redzepi. But no, it isn't just another fawning portrait, another recap of how chefs got to be "rockstars." Jeff Gordinier is something of a Redzepi skeptic, at least at first, and paints a picture of a chef who is something of an outsider—the son of a Macedonian Muslim immigrant-driven by nervous energy, a thirst for continual challenge, and a desire to leave a centuries-long legacy. In this surprisingly personal book, Gordinier takes us along for a wild, often-exhausting, years-long ride with Redzepi's crew; it's a warts-and-all approach that may make the famous chef seem even more appealing. Out July 9.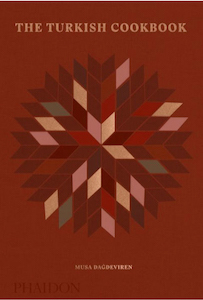 The Turkish Cookbook, by Musa Dağdeviren
Musa Dağdeviren's Istanbul restaurants are known for showcasing the regional food of Southeastern Anatolia and the Eastern Mediterranean; he also runs a foundation devoted to training young cooks in these traditional cuisines. With this massive tome, we get a peek at his research, and while it's a vast collection, it's also peppered with personal memories. Dağdeviren, who appeared on Chef's Table in 2018, is strict on the seasonality of each dish, pronouncing that "no one in Turkey would eat pickles in the summer months," and that lamb and garlic stew is best made in the spring, with green garlic before its bulbs develop. Each section of the book is a treasure trove of ideas, whether you're looking for kebab inspiration or a deep dive into borek. Out now.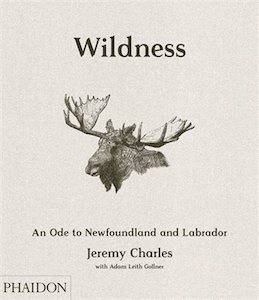 Wildness: An Ode to Newfoundland and Labrador, by Jeremy Charles with Adam Leith Gollner
Could Newfoundland cuisine be the new New Nordic? This beautifully photographed book may be proof that the answer is yes. But Wildness is more about heart than trend. Even the fanciest dishes from Jeremy Charles, of Raymonds in St. John's, Newfoundland, are grounded in his upbringing and his love for every facet of his homeland, including the less-glamorous ingredients, such as hardtack and canned moose meat. Each dish layers new ideas and long-running traditions, such as preserving beef in wax for up to a year. Some recipes are thoughtful and streamlined—like speckled trout plucked from nearby rivers, paired with the ferns that grow on the riverbeds—while others are more playful, like cod sounds (the air blatter that helps the fish float) puffed up like chicharrónes, and a "New Bay" seasoning mix flavored with dehydrated shrimp heads, Scotch lovage seeds, and bee pollen, which he sprinkles over charred shrimp. Out now.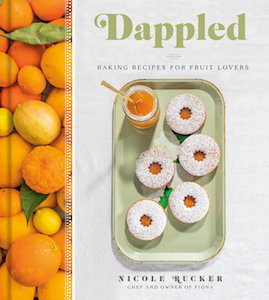 Dappled: Baking Recipes for Fruit Lovers, by Nicole Rucker
If you've loved the pastries at Gjelina Take Away and Gjusta, or the pies at Fiona in Los Angeles, you've loved the work of Nicole Rucker. Here, she gathers her favorite fruit-based recipes for dessert (and the sorts of desserts one might eat for breakfast.) While many are flavorful riffs on familiar classics, there's plenty of the unexpected here: a pound cake made with creamy avocados, another flavored with bananas that are fermented until they offer a tart, tropical note, and a biscuit-topped dessert that starts with ripe red tomatoes. There are pies and tarts, too, of course, piled with mace-spiced peaches, honey-glazed strawberries, and caramelized pineapple. If you're wondering how best to use cherimoya or quince, your answers are here. Out July 2.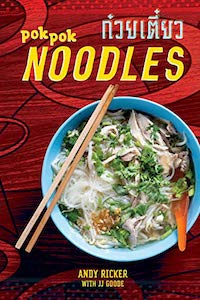 Pok Pok Noodles, by Andy Ricker and JJ Goode
Knowing what to expect from an Andy Ricker cookbook doesn't make a new one any less exciting. As with the first two volumes, this third book offers a whirlwind of recipes starring bold flavors. Sure, they might require hitting up a specialized market for ingredients (unless you already happen to have banana leaves and pig's blood around). But a short errand is nothing compared to the Thailand trip you'll be eager to make as you page through this book. To help you select your first project, each recipe is labeled with a handy flavor profile guide—one bowl is "herbaceous, earthy, rich," another "hot, sour, a bit salty", while a third is "fatty, umami-bomby". There are rice noodles dressed with creamy curries, fragrant and spicy soups, and stir-fried noodles aplenty, mostly made a single serving at a time so as not to overcrowd the pan. Out now.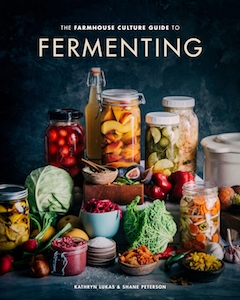 The Farmhouse Culture Guide to Fermenting: Crafting Live Cultured Foods & Drinks with 100 Recipes from Kimchi to Kombucha, by Kathryn Lukas and Shane Peterson
Think of Kathryn Lukas and Shane Peterson as your fermentation coaches, giving you a little background knowledge then setting you on your way. They set you up with the proper equipment (and warn you about the faulty stuff) and provide expert answers for so many common questions. (Yes, you can ferment ingredients with smoked sea salt. No, you should not use unfiltered chlorinated tap water.) Their recipes are varied and inspiring—you may soon find yourself with a crock of corn-and-sage kraut, a jar of pickled blueberries, a tray of chewy and sour SCOBY-based candy, or a few bottles of fermented dried porcini and tamarind sauce to use in the place of Worcestershire. Lukas and Peterson offer useful advice for riffing beyond the recipes, too. Out August 27.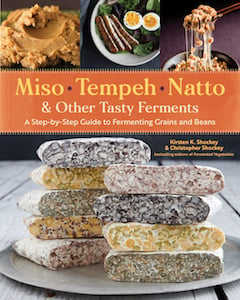 ​
Miso, Tempeh, Natto & Other Tasty Ferments: A Step-by-Step Guide to Fermenting Grains and Beans, by Kirsten Shockey and Christopher Shockey
When you're ready to branch out beyond fermented fruits and vegetables, traditional—and innovative—fermented grains and beans await you. And there are rewards for DIY: Making your own tempeh, for example, means you can add soaked barley, chickpeas, chestnuts, or millet to the umami-rich fermented soybean mix. When making koji, you can experiment with buckwheat, quinoa, or even popped corn instead of a more traditional rice substrate. Once you've got that koji, you can make miso or fermented nut and seed pastes, or even add it to warm polenta or masa harina and let it incubate for a few hours for a super-sweet porridge. The book offers simple instructions for making your own tamari or gochujang, and lots of recipes for how to use all of your finished ferments. Out June 25.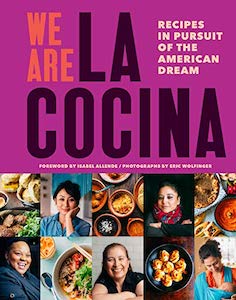 ​
We are La Cocina: Recipes in Pursuit of the American Dream, by Caleb Zigas and Leticia Landa
La Cocina, a San Francisco food-business incubator, helps female entrepreneurs and recent immigrants to establish food businesses in the Bay Area. This book is a delicious sampling of their work: Isabel Caudillo's mole verde con puerco, Gabriela Guerrero's adobo-lamb stuffed crêpes, Bini Pradhan's momos with tomato-cilantro sauce, fish-sauce spiked noodle soup from Nite Yun, beef patties from Shani Jones... but each short section is just a taste. Here's hoping more of these folks see their own cookbook deals soon. Out now.