Chefs
What Type of Rice Do You Identify With?
"I relate most to bomba rice because of its versatility in savory and sweet applications. Most people use this grain for paella, but it's amazing when used in arroz con leche and horchata. I have a love of Latin-American cooking, and this rice is a workhorse."
— Cory Morris, Boleo, Chicago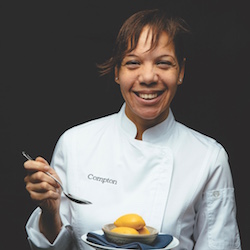 "If I had to choose, it would be arborio. It's my favorite rice to use when cooking because it really blends well with other flavors. It's what I use whenever I make risotto or my dirty rice arancini. Another reason why arborio is a perfect fit is because it's an Italian rice, and a lot of my training is in Italian techniques."
— Nina Compton, Compère Lapin, New Orleans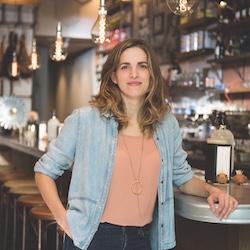 "Bomba rice from Spain. I LOVE this short-grain variety. It's the prized rice chosen for making paellas, and it works great for that application because it can absorb a lot of liquid—three to four times its volume—and still retain its texture. It's the perfect choice for longer-cooking dishes like paella, risotto, or perhaps arroz meloso, which is a soupy-style rice stew."
— Katie Button, Cúrate, Asheville, N.C.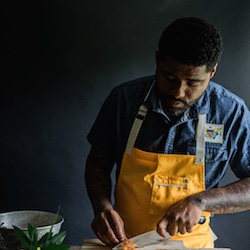 "Growing up in St. Croix, we liked our rice to be fluffy but still to where every grain is separate. Medium-grain is perfect, and since we always wash our rice, it's similar to rice dishes of Asian cultures with its starchy feel. I always saw Arroz Rico or Señor Rico in the cabinets growing up."
— Digby Stridiron, Braata, Frederiksted, St. Croix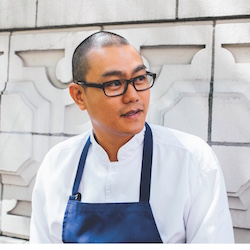 "The rice most meaningful to me is glutinous rice (sticky rice). Being from Laos, it's our staple grain. It's soaked like a bean and steamed until the kernels are perfectly gelatinized and semi-translucent. The aroma is sweet, intoxicating, and takes me back to the streets of Luang Prabang. It's probably the one thing a Laotian could not live without."
— Varin Keokitvon, Heartwood Provisions, Seattle