Chefs
La Taqueria's Miguel Jara on Braving the Stage at the Beard Awards
As the owner of the 44-year-old La Taqueria in San Francisco, Miguel Jara was used to lines of locals looking for their Mission burrito fix and being recognized by media outlets like the Travel Channel, but when the James Beard Foundation called to say his taco shop would be honored with an America's Classic award this year, he was pretty sure it was a joke. His son Angel, who's at the shop when Miguel isn't manning the cash register, took the call and broke the news.
"I had no idea who James Beard was, but they told me it was kind of a big deal," recalls Miguel. The more he learned, the more humbled he became. "We've gotten many awards, so I was a little familiar with receiving good news, but I had no idea about the James Beard award. I'm just a little Mexican, you know? We're just a little hole-in-the-wall," laughs Miguel. "For a few days I couldn't believe it."
Winning such a prestigious award was something Miguel wouldn't have believed could happen back in 1961, when he and his family came to San Francisco with "73 cents and half a tank of gas." For 12 years, he worked in an auto body shop before deciding he wanted to open a taco and burrito shop. "I was raised in Tijuana, and they have really good taco carts on every corner," he explains. "There wasn't anything like it at the time, so I told my dad, 'You can have the body shop, I'm going to open a taco place.' He thought I was crazy." He spent a year building La Taqueria, then opened the doors in 1973 to a line of equally nostalgic Mexican-Americans and other locals, prompting them to run out of food by 2 p.m. "I didn't know how to cook; I never worked in a restaurant," Miguel recalls. "My mom, my sister, everyone was helping." Miguel learned to make carnitas in Tepatitlan, Mexico, and pinto beans from his father, when they lived in his cousin's basement. "He cooked them in oil and lard without smashing them," he says of the beans he still puts in his tacos and griddled burritos with hot sauce, fresh salsa, cilantro, avocado and Monterey Jack (but notably, no rice). [Ed. note: See the recipe for the carnitas burrito.]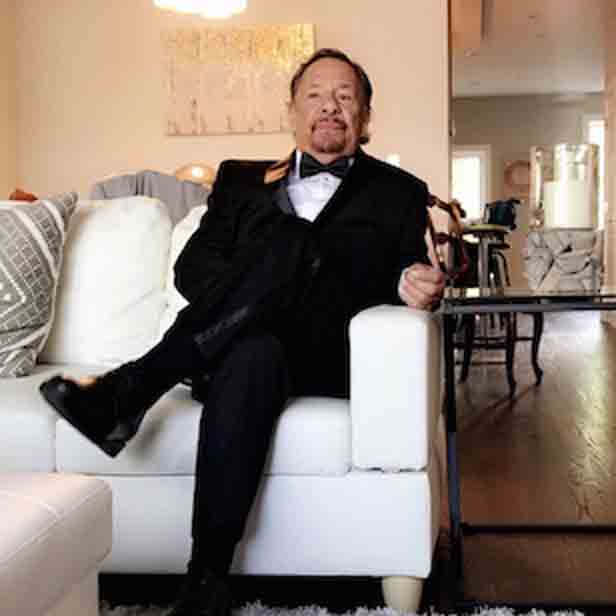 When it was time to head to Chicago for the ceremony in early May, Miguel and his wife took the train while their three sons and their families flew. "It was our first trip we'd ever taken as a complete family staying in the same place," says Angel. "The anticipation of going to the Beard Awards was intimidating, because we had never been to anything like that."
That intimidation hit Miguel when he arrived at the Civic Opera House on the day of the awards for a walk-through, but not for long.
"I got there and I felt like a really small mouse," he says. "I felt out of place, like, what am I doing here?" he says. "Then this guy comes over and asks, 'Are you Miguel Jara from La Taqueria in San Francisco?' So I felt a little bigger, I blew up a little bit."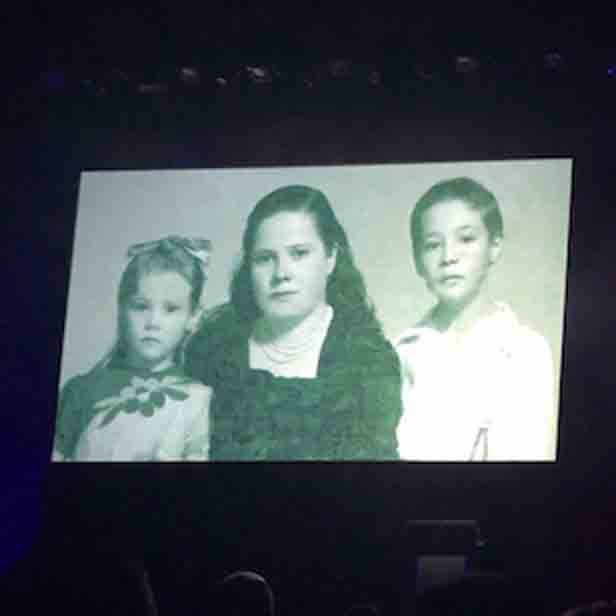 Hours before walking the red carpet, the magnitude of the honor set in. Miguel, dressed and ready to go, started thinking about his mom, loyal employees and everyone else he felt truly deserved to be on the other side of the flashbulbs that night. "It was the first time it hit me. I was feeling really proud, that nothing was going to stop me," he says. "I was thinking about my employees, because the reason we're like this is because they're really good. Some have been with me for 35 years. One retired after 32 years and just went back to Mexico. If it wasn't for them, I wouldn't be here."
Thinking of those people was just the confidence boost Miguel needed to brave the red carpet alone that night. "I grabbed my wife and said, 'Let's go!' and she said 'No, this is your moment, you go by yourself.' I said that it was supposed to be the family, but she made me go alone." Once he did, "he was loving it," laughs Angel. "He was like a celebrity, laughing and being his crazy old self. He had fun."
During the ceremony, photos of the Jara family, employees (including his taco-maker, also named Miguel, who has been with him for 30 years), even the house where Miguel was born, were shown before he and the other America's Classic award recipients took the stage. "They had me going crazy looking for photos I hadn't seen for 35 years," says Miguel. "They wanted pictures that had meaning to us. There was a photo of my lovely mom who helped me so much in opening this restaurant."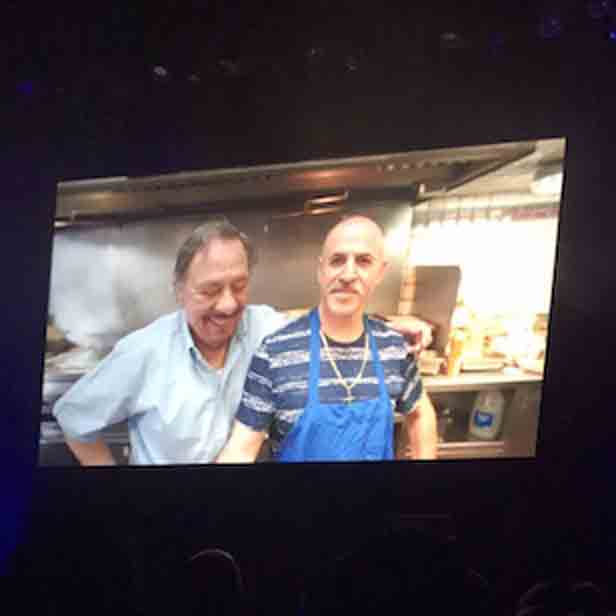 By the time he had to go on stage with the four other award recipients, Miguel's nerves had settled. He received the medal to an explosion of applause, mostly coming from a particularly loud cheering section. "We stood up and were cheering so loud the people in front of us turned around and looked," says Angel. "We were cheering as loud as we could. We were Bay Area loud! We wanted our dad to hear us because we've known his struggle, we've known his work. He works 10 hours a day, every day, and for him to be up there and really be humbled and appreciate it… to him, that was one of the biggest moments in his life, and we were proud of him. We were a family, it was a very unifying moment."
But Miguel admits he was too distracted to hear much. Bright lights flooded the stage as Laila Ali (Mohammed Ali's daughter) introduced the category. "It was cool to meet her," says Miguel, who has trained champion boxers and opened boxing gyms for impoverished youth. "I should've taken a picture with her, but I was kind of nervous, besides that, she's like 10 feet taller than I am! I asked the girl who took me up, 'Why didn't you give me a little stool to stand on?" he laughs.
If being on stage made Miguel feel small, the fanfare from press and fans when he emerged wearing his medal built him back up again. "It was hard to get out of there because everyone wanted to take a picture of me," he recalls. "This Cuban girl wanted to take a picture and give me a hug. But the hug was a little too long and my wife said, 'That's enough!'"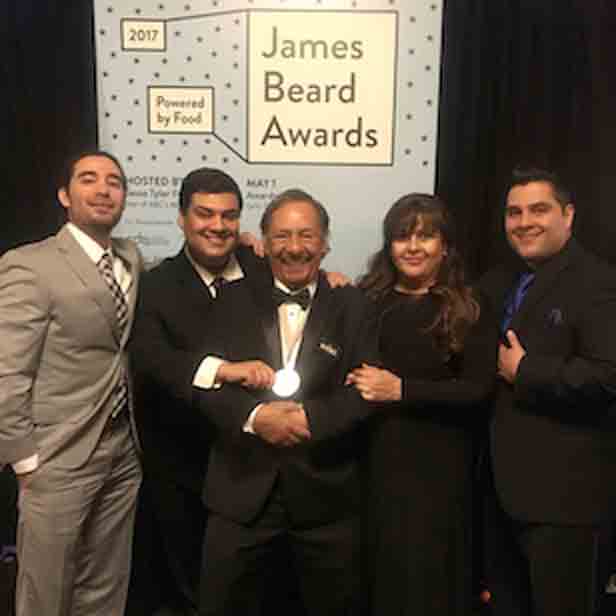 Miguel skipped the press interviews and after-parties, and went home with his wife and Angel's family.
"My brothers borrowed the medal and went to parties until 4 a.m.," says Angel of Ricardo and Jesus. "They met a bunch of girls and NFL player Mark Sanchez; they got all the perks. Everyone they met was like, 'Congratulations! You're so young and you got the James Beard award!' They were eating it up."
Early the next morning, Miguel got his medal back from his sons, and packed it away for the two-day train ride home. It will soon be on display at La Taqueria along with the program from the night. Photos of Miguel in his tux and wearing the medal have already made it back home. "They were calling him Al Capone and the Godfather of tacos," laughs Angel. "No one had ever seen him like that because he always goes to the restaurant in jeans and a giant shirt. People loved to see it, it was a different side of him."
Since the award, the already long lines at La Taqueria have only increased, and Miguel has been bombarded with even more requests to his transport his little taco shop to other cities (the latest suggestion: Paris). But mostly, he's just focused on getting back to work.
"I got home and somebody said, 'You need to receive these awards a little more often, you came back so happy!' [But] I'm always happy. I never knew what an award was when I started the taco place. I was amazed and very proud, but to me, it's something you have to do to survive, you know?" he says.
"But you know who made feel the most proud? My kids," he continues. "They kept telling me how much they loved me, and what I've accomplished in life. They said, to come from a little town and go to Chicago and receive this prestigious award, is just unbelievable. You feel a little numb… without drinking."
"It was a great honor because we were among these big-name restaurants, and were like, 'Man, we're just a little taqueria,'" Angel adds. "We just sell tacos and burritos and are now among the elite. We felt like fish out of water, but honored at the same time."