Supplier News
The PURELL® Brand Partners with Public Health Innovations to Launch a Foodservice Tool to Help Reduce the Risk of Norovirus Outbreaks in Restaurants
Focusing on sanitizing high-touch surfaces is part of the solution.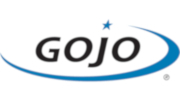 AKRON, Ohio (Sept. 16, 2019) – Ahead of the typical peak season for norovirus outbreaks (November through April), the PURELL® brand has partnered with Public Health Innovations to launch an innovative tool to help prevent the spread of norovirus in restaurants. The NOROVIRUS HOT SPOT™ Program is an operating procedure, training tool and job aid all in one, that educates restaurant employees on germ transmission "hot spots" – surfaces like restroom door handles, faucet handles and stall latches – where employees can unknowingly contract the virus and then further contaminate kitchen surfaces and foods simply through touch.
"It's essential that restaurants have a food safety plan in place that reduces the risk of transmission and cross contamination from pathogens, such as norovirus," said Hal King, Ph.D., President, Public Health Innovations and Partner, Active Food Safety. "Norovirus is highly contagious and tough to kill – that is a challenging combination to overcome. If an employee works while they are symptomatic – or even asymptomatic – it's nearly impossible to prevent a norovirus outbreak."
"The NOROVIRUS HOT SPOT™ Program was developed to guide restaurant employees to the hot spots that should be regularly cleaned and sanitized using a surface sanitizer with fast germ-killing power – like PURELL® Foodservice Surface Sanitizer, which kills norovirus in 30 seconds and hepatitis A in 60 seconds," Dr. King said. "It also provides recommendations for what to do at times of an escalated risk – such as if a customer gets sick in the restaurant, or an employee works while ill."
As 70 percent of norovirus outbreaks are caused by infected foodservice workers,1 ignoring the potential for a norovirus outbreak can not only be costly, but also poses a health risk to customers, and can damage a restaurant's reputation. Globally, norovirus sickens nearly 700 million each year, and costs an estimated $64 billion a year, mostly through productivity loss, according to a John Hopkins study.2
What is Norovirus?
Norovirus – sometimes called the "stomach flu" – is the leading cause of foodborne illness outbreaks in the United States, and is responsible for 58 percent of the foodborne illnesses acquired in the U.S., according to the Centers for Disease Control and Prevention (CDC).3
You can get norovirus multiple times in your life – as there are many types of the virus. The most common symptoms are diarrhea, vomiting, nausea and stomach pain. Typically, a person exposed to norovirus develops symptoms within 12 to 48 hours and recovers within one to three days.4
Norovirus spreads rapidly by eating food or drinking liquids that are contaminated, most likely prepared by an individual infected with the virus. Since it can survive on surfaces for weeks, it is also spread by touching a contaminated surface or object and then putting your fingers in your mouth.5 It's also spread by caring for someone who is sick with norovirus, or sharing food or eating utensils with them.
A person with norovirus can shed billions of norovirus particles in their stool and vomit, and only a few particles are necessary to infect others. Though you are most contagious when you are experiencing symptoms and during the first few days of recovery, you can still spread norovirus for two weeks or more after you feel better.6
Attend a NOROVIRUS HOT SPOT™ Program Webinar
The PURELL® brand will present a "NOROVIRUS HOT SPOT™ Program– Targeting Transmission Points to Reduce the Risk of a Norovirus Outbreak in Restaurants" webinar by Dr. King on Sept. 19 from 2-3 p.m. EDT, hosted by Food Safety Magazine. In this webinar, Dr. King will show how to use sanitation of hot spots to reduce the risk of norovirus transmission in a restaurant.
To register for this FREE webinar or for more information on the NOROVIRUS HOT SPOT™ Program, visit GOJO.com/stopnoro. Can't make the webinar? Check the link afterwards to access a recording.
PURELL® Foodservice Surface Sanitizer is a one-step sanitizer and cleaner that is powerful enough to kill norovirus in 30 seconds and the hepatitis A virus in 60 seconds, but gentle enough to use on a child's booster seat and formulated for food-contact surfaces – no rinse required. It's proven effective on most hard and soft surfaces, and its fragrance-free scent is ideal for use around guests. It holds the coveted EPA Design for the Environment (DfE) Certification, and as it contains no harsh chemicals, no handwashing is required after use.
About GOJO
GOJO, the inventor of PURELL® Hand Sanitizer, is the leading global producer and marketer of skin health and hygiene solutions for away-from-home settings. The broad GOJO product portfolio includes hand cleaning, handwashing, hand sanitizing, skin care formulas and surface sprays under the GOJO®, PURELL® and PROVON® brand names. GOJO formulations use the latest advances in the science of skin care and sustainability. GOJO is known for state-of-the-art dispensing technology, engineered with attention to design, sustainability, and functionality. GOJO programs promote healthy behaviors for hygiene, skin care and compliance in critical environments. GOJO is a family enterprise headquartered in Akron, Ohio, with operations in the United Kingdom, France, Australia, Japan, Mexico, and Canada. Learn more about GOJO.
Media Contact:
Kelly Ward-Smith
Public Relations Senior Manager
GOJO Industries, Inc.
SmitKe@gojo.com
330-255-6293