Supplier News
New Chicken Sausage Topping Makes a Big Impression on Sausage-lovers
WESTFIELD, WI – The big flavor of this premium Italian-style Chicken Sausage Topping from Brakebush is making a great first impression as patrons see it on pizzas, or in pastas, salads, soups and omelets. This all-natural, fully cooked topping delivers a traditional Italian sausage flavor and texture with less fat than pork sausage. Yet the indulgent look and taste ensures a very satisfying eating experience. Heralded as "The chicken sausage topping sausage-lovers love," operators are finding it to be a terrific beef and pork alternative in many applications. Research shows 1/3 of patrons are looking to decrease their consumption of beef and pork ... making this another on-trend chicken solution from Brakebush.
See more and request a sample at www.brakebush.com/sausage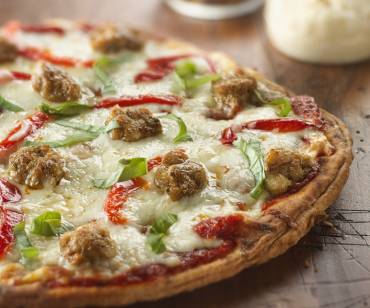 About the Brakebush Company
Brakebush, established in 1925, still thrives on the innovative, industrious spirit of its founders – offering a wide variety of further processed and raw IQF chicken products to foodservice establishments nationwide. For additional information, visit www.brakebush.com.
Media Contact:
Steve Ross
[email protected]
1-800-533-2121