Supplier News
McCain® Foods Launches New Moore's® Spicy Breaded Onion Straws
OAKBROOK TERRACE, Ill. (November 25, 2019) — McCain® Foods is excited to announce new Moore's® Spicy Breaded Onion Straws, thinly sliced onions coated in a spicy, crispy breading. With a homestyle appearance and extra crunchy texture, the spicy coating adds a flavorful kick guests will love.
Great as toppers, snacks or as a side, operators can menu Moore's® Spicy Breaded Onion Straws in a variety of ways. Add savory indulgence to a salad by surrounding a mound of tangled Moore's® Spicy Breaded Onion Straws with fresh lettuce and top with warm grilled chicken, red onions, tomatoes, sweet cranberries, roasted pecans and crumbled blue cheese. Serve the Crispy Onion Chicken Salad with cream serrano dressing. Or serve the Onion Straw Chicken Sliders, two grilled chicken sliders topped with oven-dried tomatoes, fresh arugula, aged Cheddar cheese and finished with Moore's Spicy Breaded Onion Straws and a fried egg.
Moore's® Spicy Breaded Onion Straws are versatile, with a variety of on-trend recipe ideas to amp up your menu with bold flavors. To learn more about Moore's® Spicy Breaded Onion Straws, contact your McCain sales representative or visit www.mccainusafoodservice.com/spicybreadedonionstraws.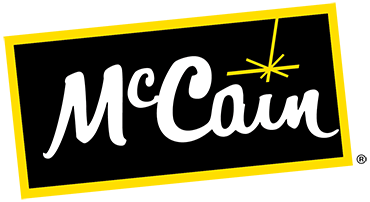 ​
About McCain® Foods
McCain® Foods USA is the American division of McCain Foods Limited, an international leader in the frozen food industry, employing over 20,000 people and operating 51 production facilities on six continents. McCain® is the world's largest manufacturer of frozen potato specialties and also produces other quality products, such as appetizers, vegetables and desserts which can be found in restaurants and retail stores in more than 160 countries around the world. In the United States, the company has eleven production facilities and approximately 3,800 employees.
Media Contact:
Olivia Meyer
[email protected]
417-885-4531