Supplier News
McCain® Foods Launches New Dip'n Wedges™ V-Shaped Potato Scoops
OAKBROOK TERRACE, Ill. (August 21, 2019) — McCain® Foods is excited to announce New Dip'n Wedges™ Potato Scoops, unique v-shaped potato scoops – perfect for loading with toppings or scooping up dips and flavors.
Operators can serve Dip'n Wedges as an appetizer, load them up as a shareable menu item, use as the base for an entrée or charge more as a premium fry. Instead of a BBQ Chicken Flatbread, serve BBQ Dippers – Dip'n Wedges topped with spicy queso sauce, pulled pork and barbeque ranch dressing. Or serve Buffalo Hooves instead of traditional Buffalo Wings. Just top Dip'n Wedges with Buffalo sauce, cheddar jack cheese, green onions, blue cheese crumbles and scallions.
To learn more about Dip'n Wedges, contact your McCain sales representative or visit http://mccainusafoodservice.com/dipnwedges/.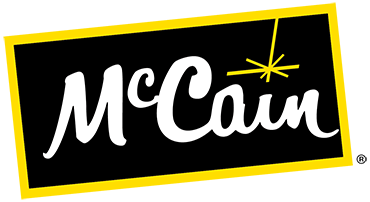 About McCain Foods
McCain Foods USA is the American division of McCain Foods Limited, an international leader in the frozen food industry, employing over 20,000 people and operating 51 production facilities on six continents. McCain is the world's largest manufacturer of frozen potato specialties and also produces other quality products, such as appetizers, vegetables and desserts which can be found in restaurants and retail stores in more than 160 countries around the world. In the United States, the company has eleven production facilities and approximately 3,800 employees.
Media Contact:
Molly Erickson
[email protected]
417-893-4018