Supplier News
Unilever Food Solutions Introduces TAZO Concentrates to Restaurant Operators Across North America
ENGLEWOOD CLIFFS, N.J., May 13, 2019 – Today, Unilever Food Solutions announced the availability of TAZO Tea Concentrates for restaurant owners and operators across North America. Through Unilever, foodservice professionals can now order concentrates directly through Unilever Food Solutions e-commerce channels as well as Unilever North America distribution partners. TAZO Concentrates provide a simple solution for independent restaurant owners and operators who want to expand their current refreshments offering.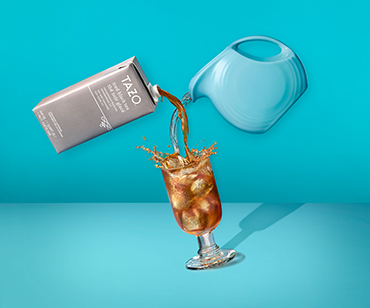 TAZO Concentrates are delivered in a convenient format that does not require additional operational equipment, eliminating the need for extensive personnel training. These easy-to-use teas allow for the creation of large and small stock, hot and iced tea beverages, with no brewing time required. They can also reduce the time needed to prepare beverages for consumption – just shake, pour and mix.
"As beverage trends and diner demands evolve, chefs and restaurateurs are consistently under pressure to deliver elevated menu items that feature flavors consumers crave," said Judith Zethof, Marketing Director for Unilever Food Solutions, North America. "The new increased availability of TAZO Concentrates offers operators delicious yet consistent flavor profiles to serve to their consumers while staying true to the ethos of the TAZO brand."
Since the brand's inception, TAZO founder Steven Smith believed the best things in life existed off the beaten path. A true pioneer in the tea industry, Smith tirelessly traveled the world to create some of the world's most unique tea blends, constantly innovating along the way. TAZO Concentrates are one of many of the brand's tea offerings that elevate the senses while delivering unique ingredient combinations with an unexpected twist.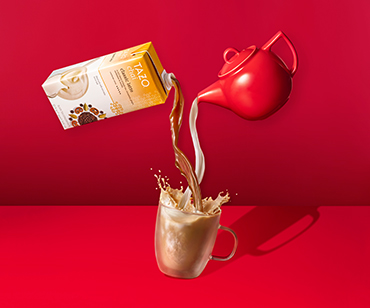 TAZO Concentrates are available in:
Lattes: Classic Chai Latte, *Decaf Chai Latte, *Skinny Chai Latte, *Green Tea Matcha Latte, **Pumpkin Spice Latte
1:1 Iced Concentrates: Peachy Green, Passion (U.S. availability only)
5:1 Iced Concentrates: Zen, Black and Passion
The full line of TAZO Concentrates is now available across U.S. and Canada. Interested foodservice operators should reach out to their local distributors for availability and pricing per case (32 fl. oz. cartons, pack of 6). For more information and recipes, foodservice professionals should visit https://www.unileverfoodsolutions.us.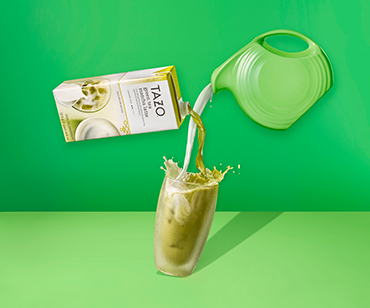 About Unilever Food Solutions
Unilever Food Solutions is the foodservice company of Unilever and the global market leader serving 800 million consumers every year across 100 meal occasions every day. Our 230 chefs across the company work to provide foodservice professionals and operators with menu inspiration, recipe development and culinary training/trendspotting.
About Unilever United States, Inc.
Unilever is one of the world's leading suppliers of Beauty & Personal Care, Home Care, and Foods & Refreshment products with sales in over 190 countries and reaching 2.5 billion consumers a day. In the United States, the portfolio includes brand icons such as Axe, Ben & Jerry's, Breyers, Caress, Degree, Dollar Shave Club, Dove, Good Humor, Hellmann's, Klondike, Knorr, Lever 2000, Lipton, Love Beauty and Planet, Magnum, Nexxus, Noxzema, Pond's, Popsicle, Pure Leaf, Q-tips, Schmidt's Naturals, Seventh Generation, Simple, Sir Kensington's, St. Ives, Suave, Sundial Brands, Talenti Gelato & Sorbetto, TAZO, TIGI, TONI&GUY, TRESemmé and Vaseline. All of the preceding brand names are trademarks or registered trademarks of the Unilever Group of Companies.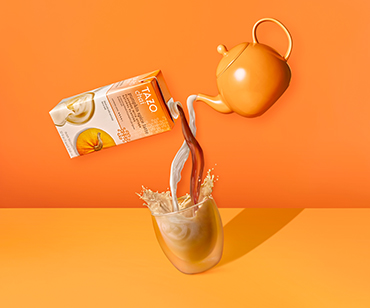 Unilever's Sustainable Living Plan underpins the company's strategy and commits to:
Helping more than a billion people take action to improve their health and well-being by 2020.
Halving the environmental impact of our products by 2030.
Enhancing the livelihoods of millions of people by 2020.
For more information on Unilever U.S., its brands, and the Unilever Sustainable Living Plan visit: www.unileverusa.com.
Contact:
Aleigha Whitmore, Edelman
[email protected]
212-819-4848