Chefs
Claire Sprouse Debuts Hunky Dory in Brooklyn and More Chef News This Week
Catch up on all the openings, closings, and more chef news this week.
Northeast News:
In New York City, Claire Sprouse (Sunday in Brooklyn) unveiled Hunky Dory, a new American restaurant and bar in Crown Heights. Mike Savage and chef Michael Vignola opened speakeasy-style Savage Lounge within their Midtown restaurant, Pomona. Murray Hill got an Andy Warhol-inspired cocktail bar called The Factory 380. Fiaschetteria Pistoia opened a new location in the West Village. Serge Devesa came aboard as executive chef at the Loews Regency New York Hotel. Amanda Cohen (Dirt Candy) is working on a fast-casual restaurant in Tribeca. Shigetoshi Nakamura focuses on broth-less mazemen ramen for his next venture, Niche, due later this month. The folks behind Cervo's and Hart's are opening a rotisserie chicken restaurant and natural wine bar called The Fly. Dale Talde shuttered his namesake Talde, along with his restaurant group, Three Kings. Chris Scott pulled the plug on Butterfunk Kitchen. Blue Water Grill closed after more than 20 years in Union Square.
In Philadelphia, Aurora Wold opened her new chocolate shop, Aurora Grace. The group behind Su Xing House debuted another vegetarian Chinese spot, Unit Su Vege. Justine MacNeil and Ed Crochet start cooking Italian cuisine in Queen Village later this month with Fiore. Lê (Hop Sing Laundromat) confirmed plans for a banh mi shop. In Washington, D.C., the team behind Colony Club gets into pizza with Sonny's, due January 25 in Park View. Bombay Velvet brings Indian fine dining to Reston this month from Rajiv Chopra. Husband-wife duo Yuan and Carey Tang open Rooster and Owl February 7, featuring a menu of shareable contemporary American dishes. Matchbox expands its pizza empire to Bethesda Row this summer. The Salt Line expands to Ballston next year. In Boston, Shore Leave tiki bar added an on-site sushi omakase restaurant called No Relation. Douglas Bacon (Red Paint Hospitality Group) cut the tape on his internationally inspired The Westland. Bow Market welcomed Filipino-inspired Tanám and chocolate shop Gâté Comme Des Filles to its lineup. Mâe Asian Eatery served up a mix of Chinese, Vietnamese and Thai cuisines in Cambridge, while Sushi Momento rolled into the AC Marriott in Cleveland Circle. Elm Street Taproom filled the vacant Joshua Tree space. It's the end of an era for centuries-old Durgin-Park, slated to shutter January 12. Towne Stove & Spirits is no more.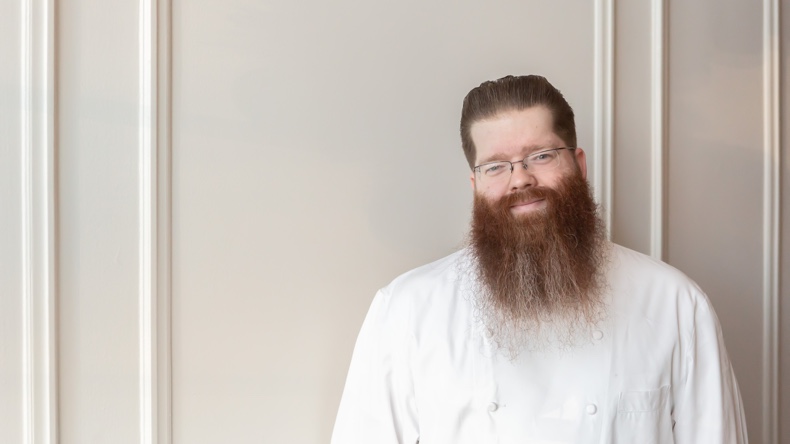 Midwest News:
In the Twin Cities, Mike DeCamp opened his highly anticipated P.S. Steak. In Chicago, Ian Davis departed Band of Bohemia. Jason Hammel welcomed William Walker (The Kennison) as chef de cuisine at Marisol. Brian Huston closed Boltwood in Evanston. Seven Lions has shuttered.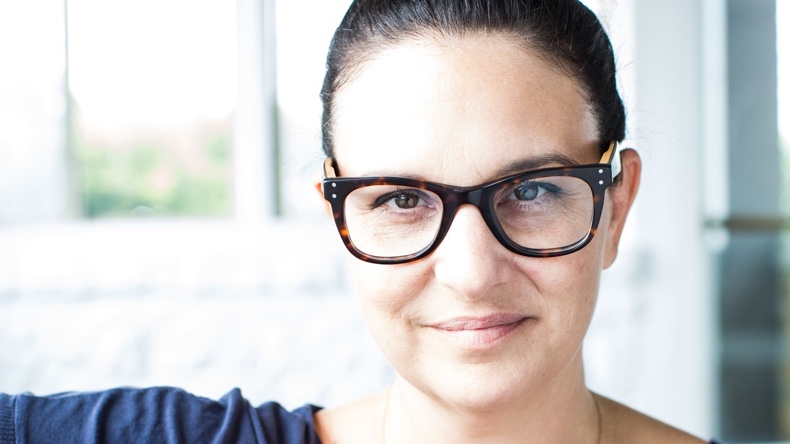 Southern News:
In Nashville, Sarah Gavigan transforms the Little Octopus space into Bar Otaku: A Japanese Izakaya on January 12. Fort Louise has closed. In New Orleans, Louisiana's first Gyu-Kaku brought Japanese barbecue to the Central Business District. Chef D'z reopened in its new Treme location. James Cullen is out as chef at Upperline. Dominique Macquet (Tamarind, Saveur) marks a new French restaurant, Bordeaux, later this month. In Atlanta, Chamblee got a new sushi bar and Japanese cafe called Fúdo. Lava Lounge evolves into Tiki Tango later this month. Guy Wong (Le Fat, Ton Ton) announced plans for an Old Fourth Ward restaurant called Ruby Chow's. Marc Taft called it quits with Feed Fried Chicken and Such. In Austin, the folks from Better Half gave Rainey Street a new cafe and bar called Little Brother. Jack Gilmore plots a South Austin location for Salt Traders Coastal Cooking this year. In Dallas, vegan eatery Nature's Plate added a Plano restaurant. California-bred pizzeria Midici branches out in Preston Hollow next week. In Houston, Mademoiselle Louise brought French pastries to downtown. In Charleston, South Seas Oasis is no more. In Miami, Jose Mendin paid homage to his Puerto Rican roots with La Placita, newly opened in MiMo. Jeff McInnis and Janine Booth officially opened a South Miami branch of New York City's Root & Bone.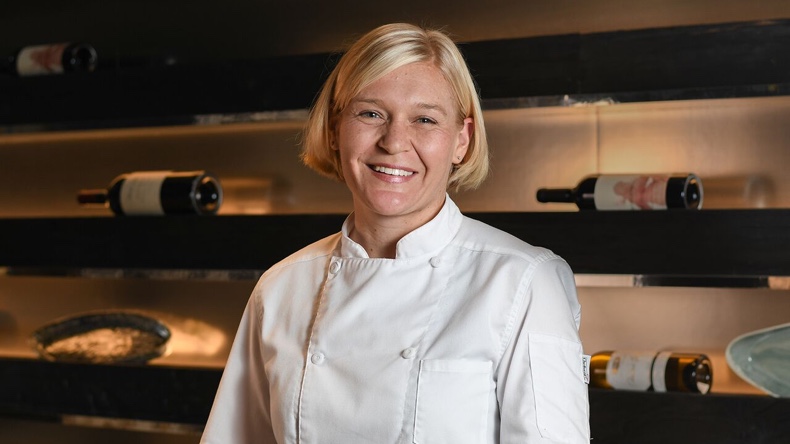 Western News:
In Seattle, Fire & Vine Hospitality unveiled Aerlume, a fine dining venture near Pike Place Market; Maggie Trujillo serves as chef. Nikki DeGidio opened Lucky Santo, with a menu that largely avoids allergens like gluten, legumes, soy and dairy. The team behind Wood Shop BBQ fire up a new barbecue concept, Oaky's, next week inside Batch 206 Distillery. Taiwan-based 85°C Bakery Café plans an International District outpost. In Los Angeles, Hinterhof is a new German beer hall in Highland Park with an entirely vegan food menu. It's coffee by day and cocktails by night at Chinatown's new Songbird.Alliance Hospitality Group (Coral Tree Cafe, Baltaire) took over the dormant Mexico City space, with plans for a contemporary Mexican concept. Scott Conant closed The Ponte. Plan Check shuttered on Fairfax. The Gables closed after four months in Santa Monica.
In the Bay Area, Charles Phan opened a San Ramon location of his acclaimed Slanted Door. Thomas Keller went casual with his new taqueria, La Calenda, near French Laundry. La Bande cafe opened inside the Proper Hotel. Souvla's latest location landed in the Marina. Frena bakery is expanding to the Richmond. In other bakery news, the folks behind the bygone La Victoria are coming back with Victoria SF. Assab ended its 28-year run. In Portland, Tope brought tacos to the Hoxton hotel. Gabriel Rucker brought on Xan Gilmartin as chef de cuisine at Little Bird. Las Vegas-based Jinju Chocolates is expanding locally. Paiche has shuttered. January 13 marks the end for Perlot. In Las Vegas, The Factory Kitchen filled the B&B Ristorante space at the Venetian, featuring a menu of Italian fare by Angelo Auriana. Smoked Burgers & BBQ got cooking at The Forum Shops at Caesars Palace. Daniel Krohmer plans two restaurants for the Fergusons Motel, a Mexican spot called Le Monja and a Japanese robata concept, Hatsumi. AquaKnox pulled out of the Venetian. Kona Grill shuttered at Fashion Show mall. In San Diego, The Morning After arrived in the Gaslamp District. Parakeet Cafe landed a second location in Little Italy. When Sycuan Casino expands this year, it will include Bull & Bourbon steakhouse and Elicit Bar & Lounge. In Denver, Lon Symensma (ChoLon, Cho777) harkened to European brasseries with his newly minted LeRoux. Oaxacan-inspired Zocalito relocated from Aspen to downtown Denver. RiNo Yacht Club is exiting The Source to establish its own brick and mortar bar.